Musées de Neuchâtel
·
août 2021
Museums of Neuchâtel, follow the guides!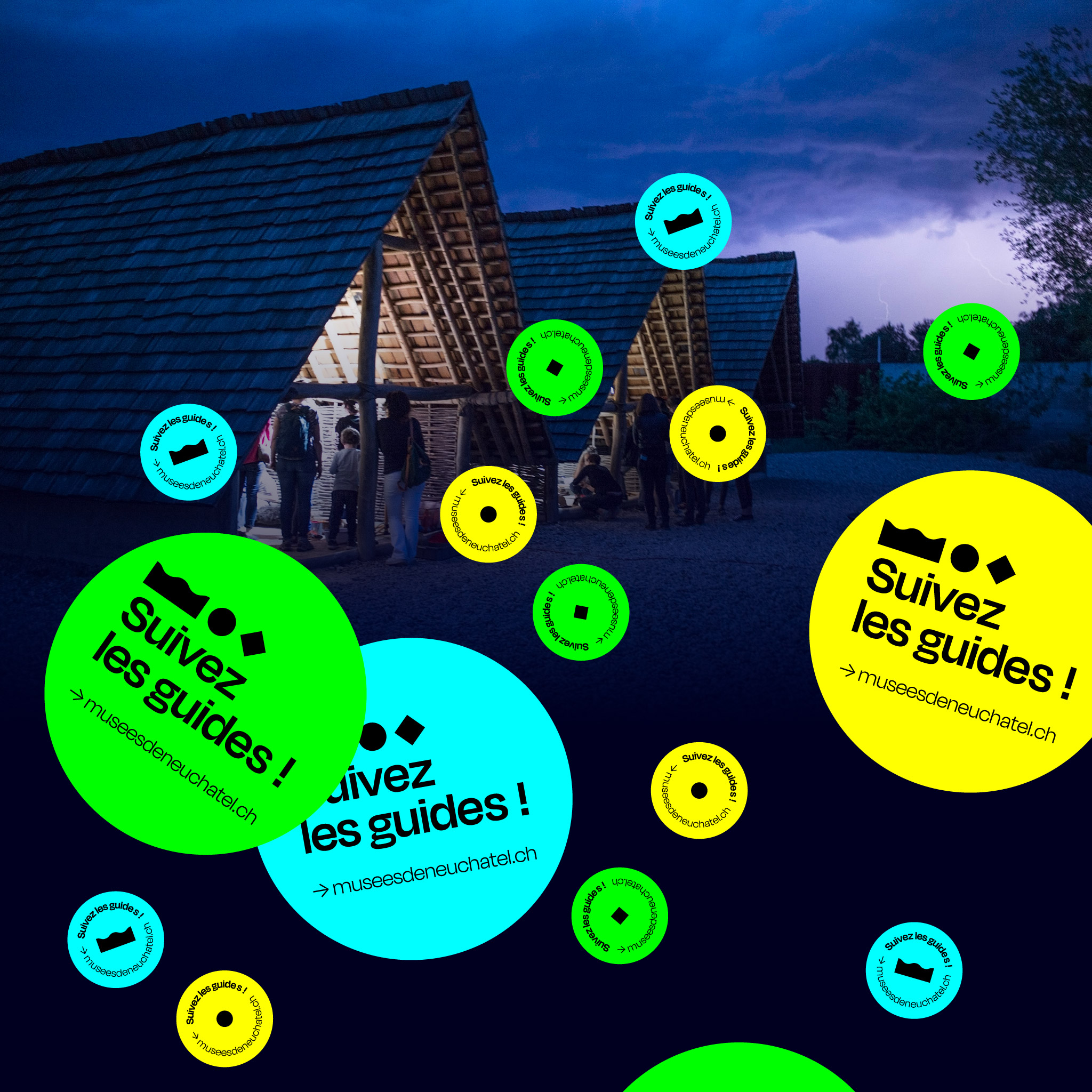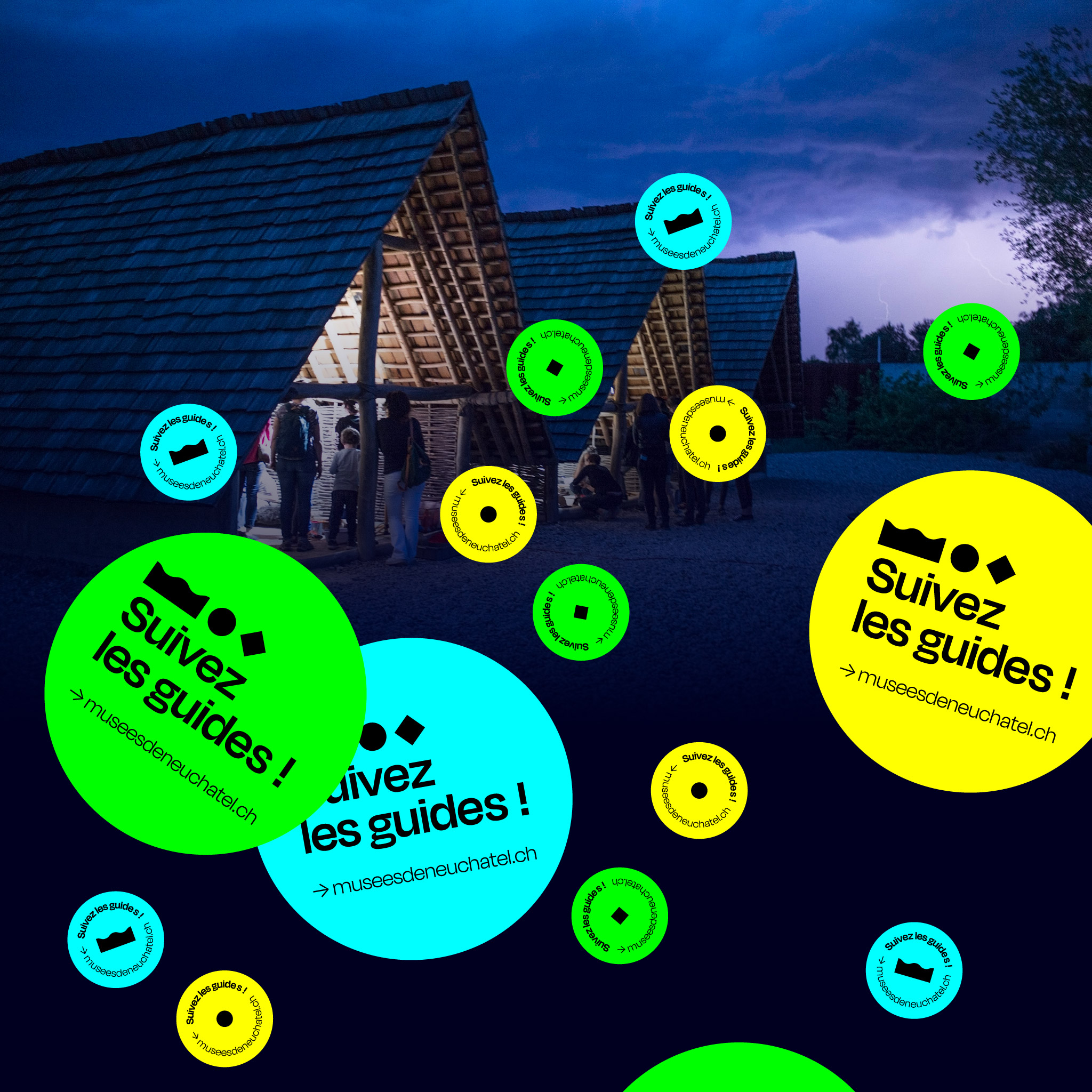 Let's go to the museums! This is the spirit in which we have worked on this campaign. We want to attract, seduce, intrigue, tempt, amuse, shake up and inform the public with contrasting visuals in memorable colors. This campaign comes to the people to propose to them to (re)discover these places more life and surprises. The City of Neuchâtel is behind this initiative and we are delighted to have been able to implement it with
North Communication
.
Branding
Artistic direction
Charter and documentation
Visual identity
Design
Interaction design
Motion design
Visual design
Development
JavaScript development
Mobile development
Project management
KPIs and performance monitoring
Strategy
Communication strategy
Media strategy and acquisition
Social media strategy
Key visual elements of the campaign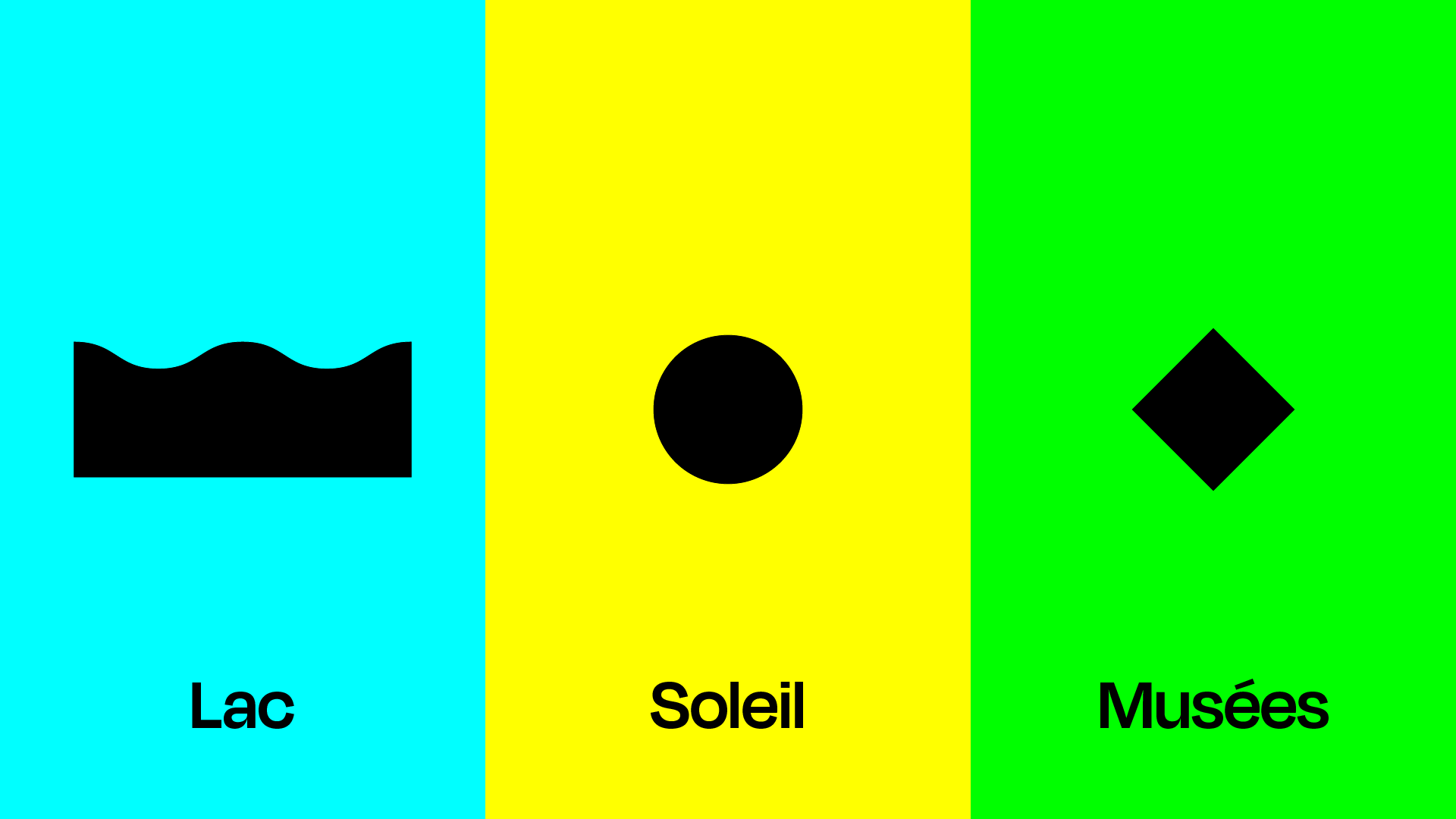 Fluorescent colors, pictograms in your face and good humor: a cocktail full of energy! Yellow for the sun, blue for the lake (or the sky) and green for the territory where the museums bloom. Three pictograms to support this palette: the round for the sun, the wave for the aquatic element (check the link with the geography of the city and its new identity) and finally the diamond-shaped to symbolize the museums (like on a treasure map for example). With these simple and effective elements, we are ready to communicate.
Branding elements
Glimpse of some of the elements that make up the graphic identity of the campaign.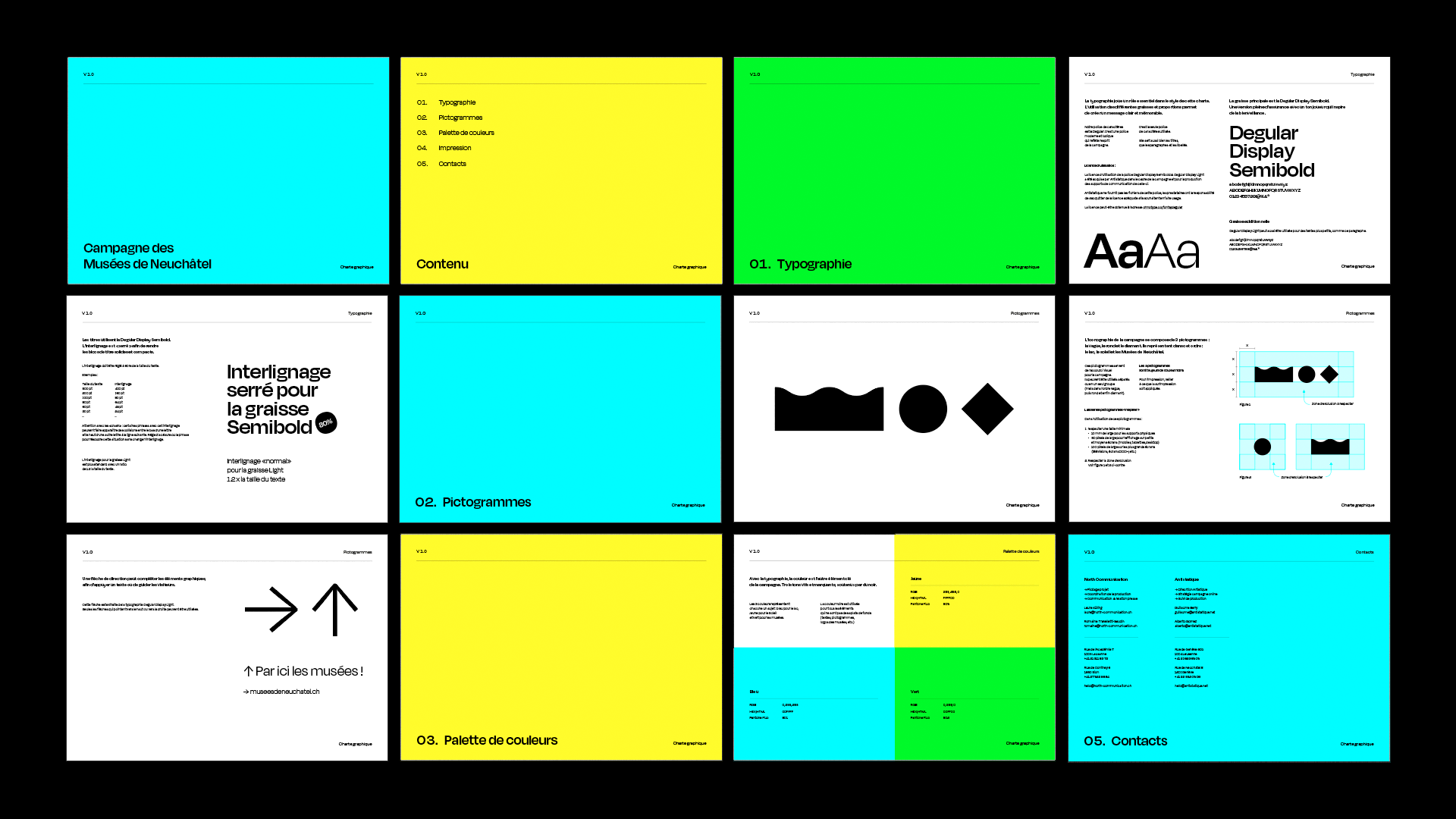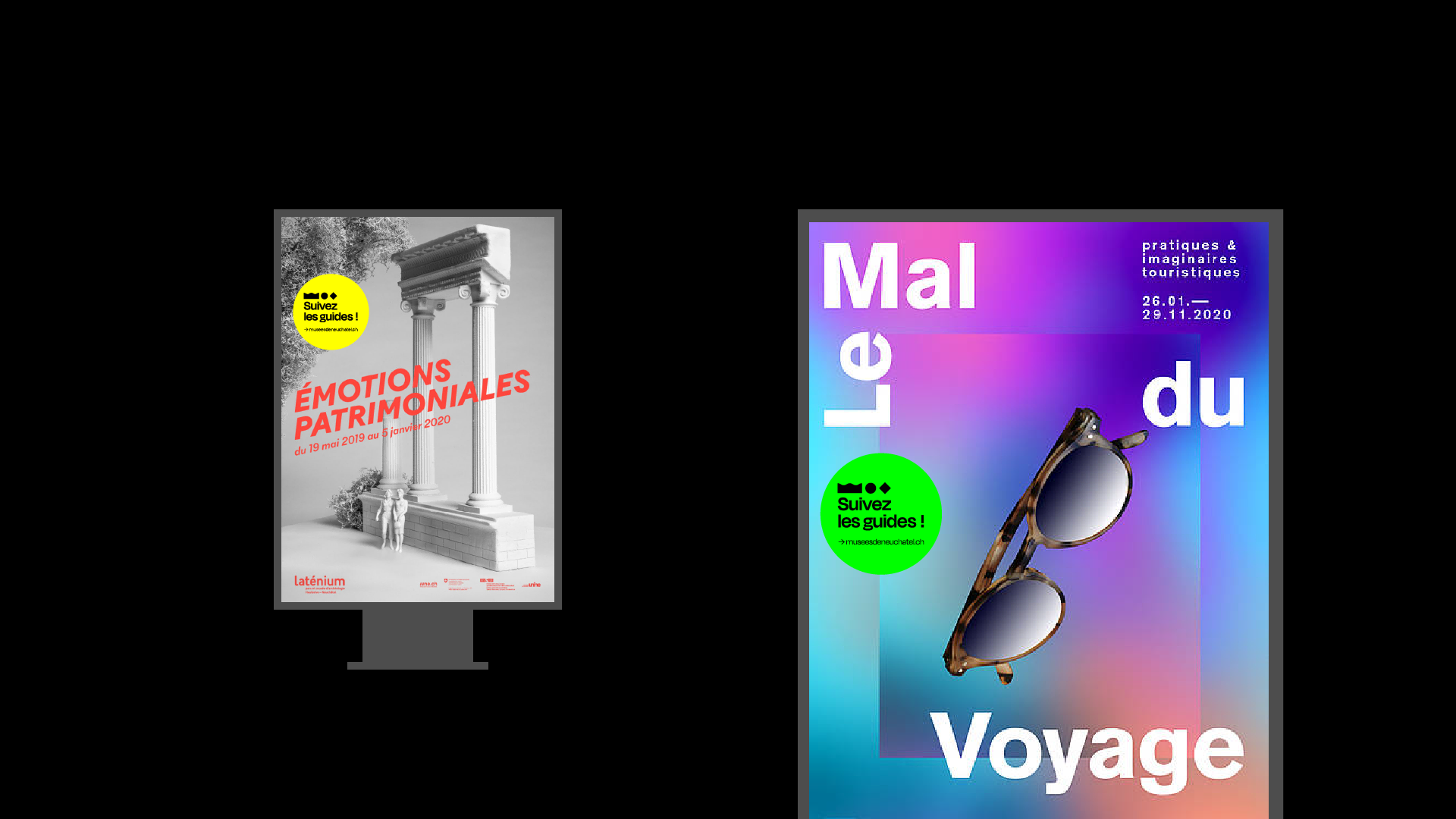 Once the graphic bases were laid out, we matched them to the global message (the texts of the campaign). This gives a strong set of different communication media prints and digital.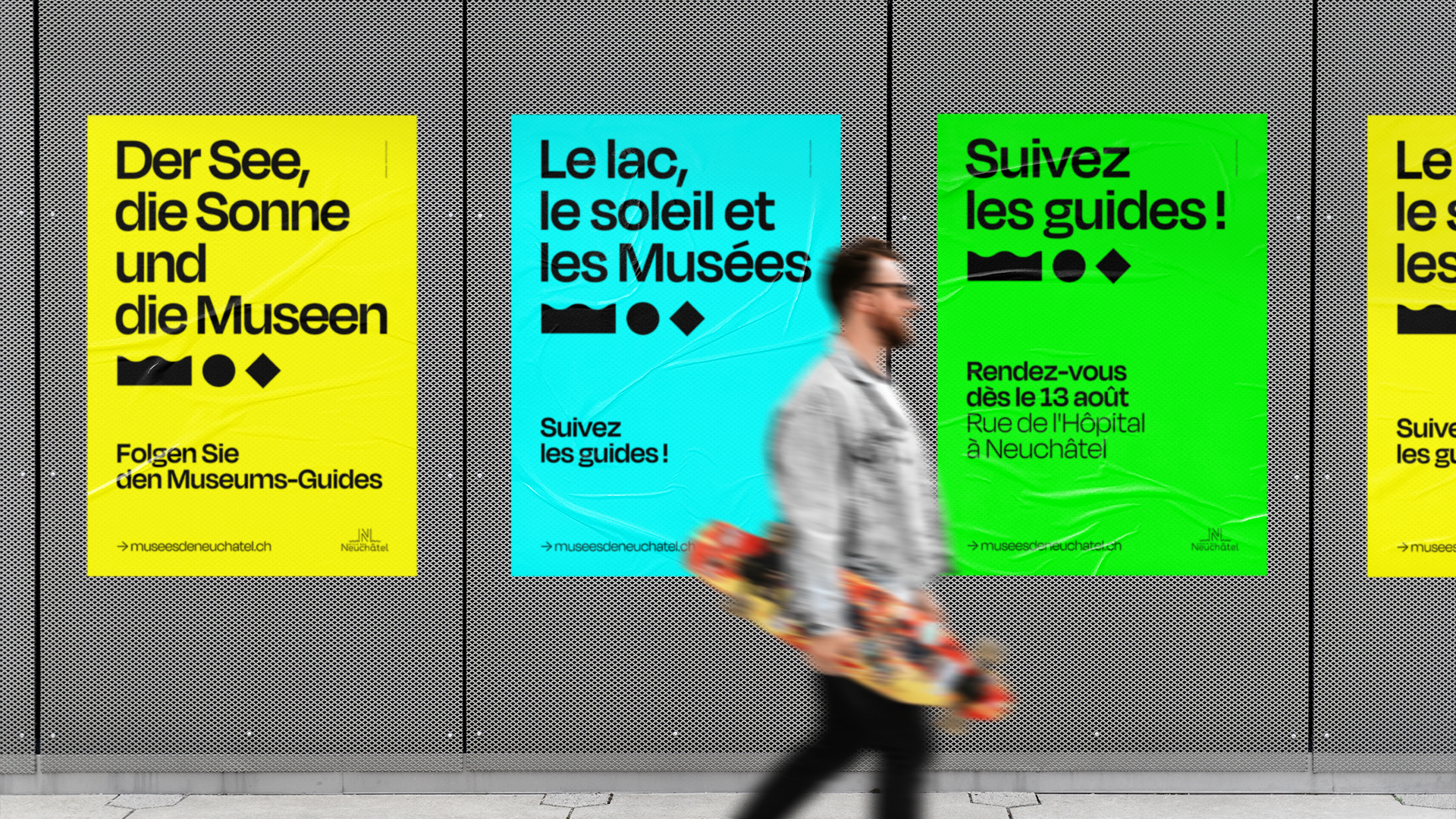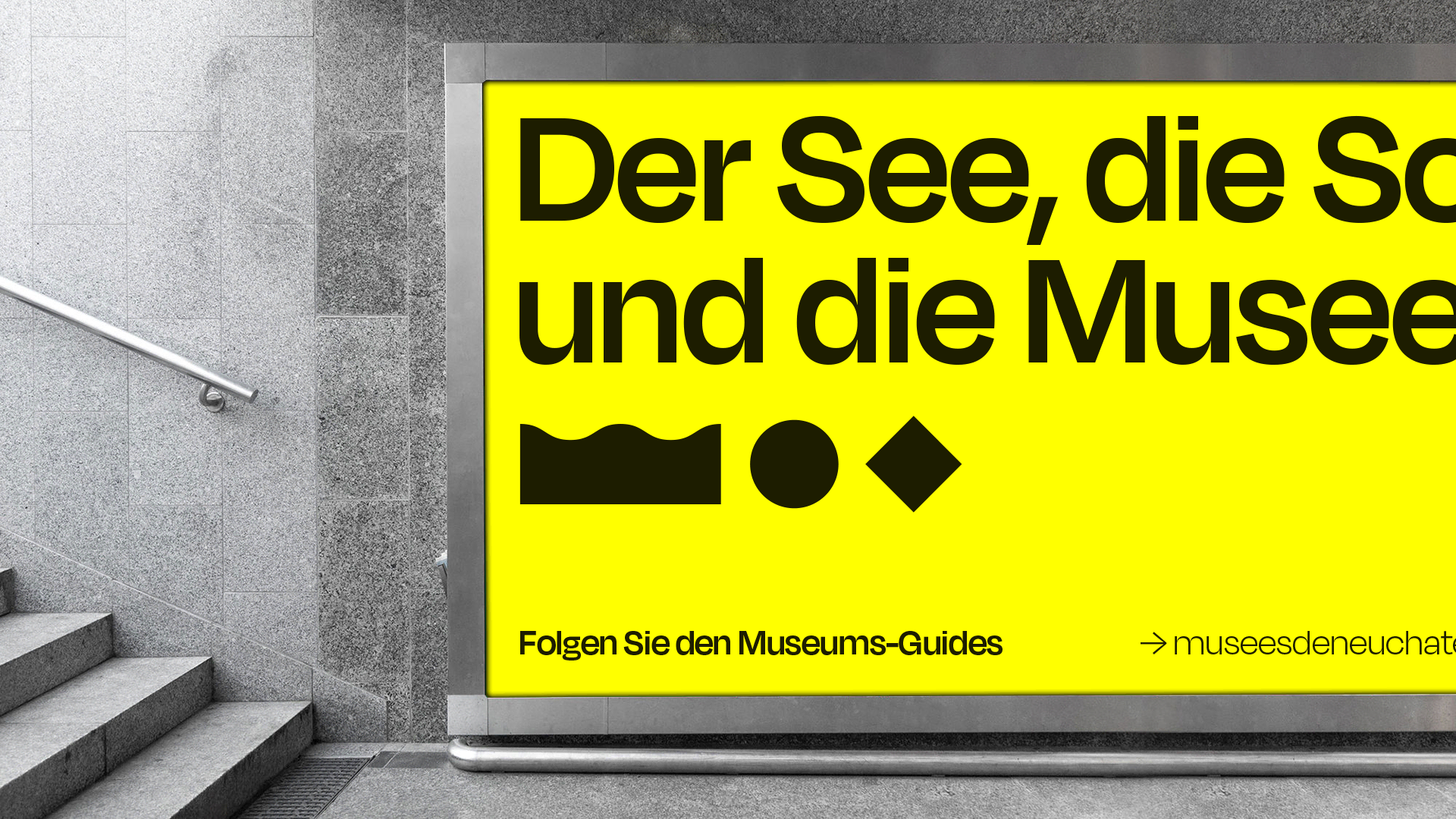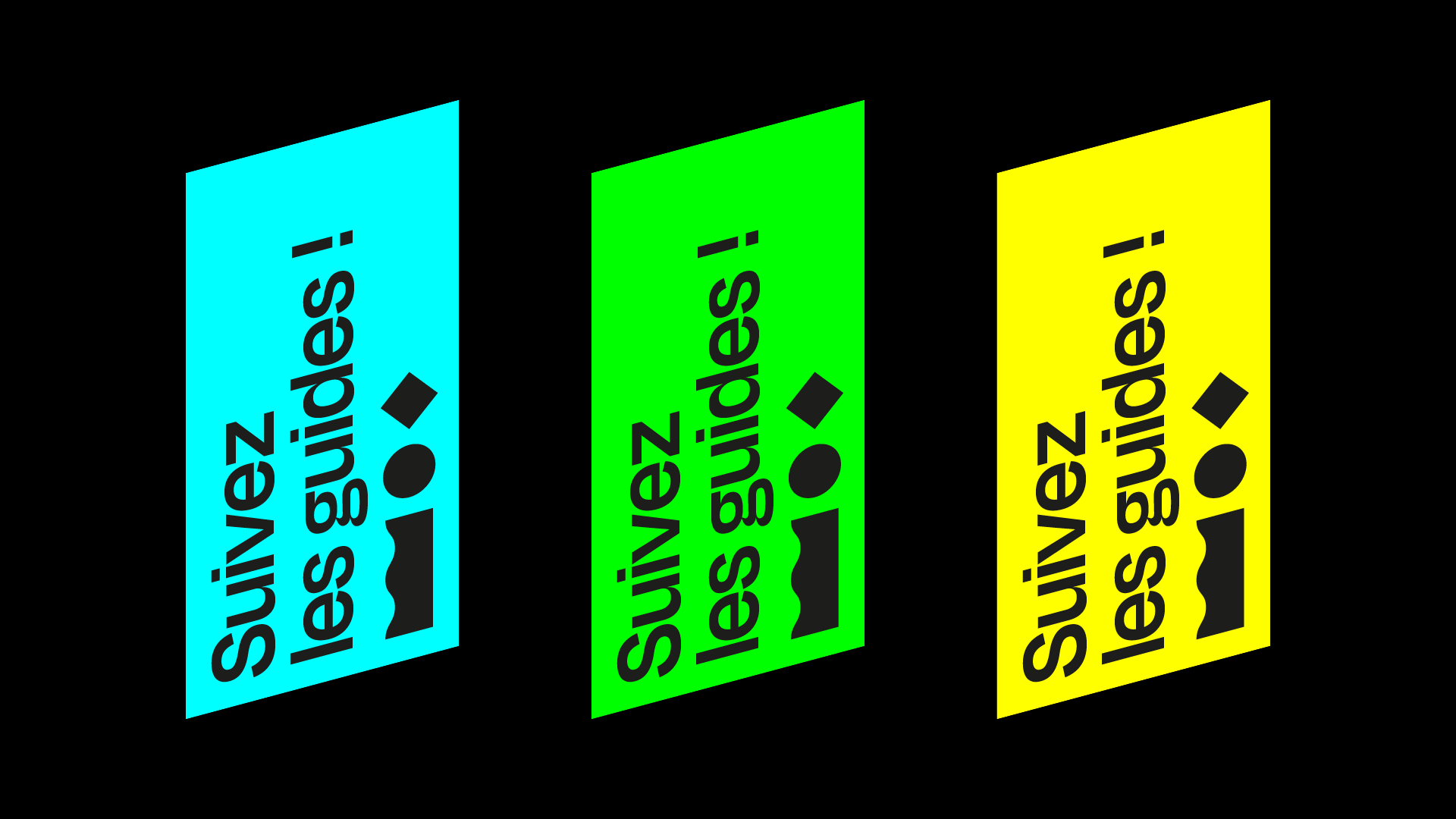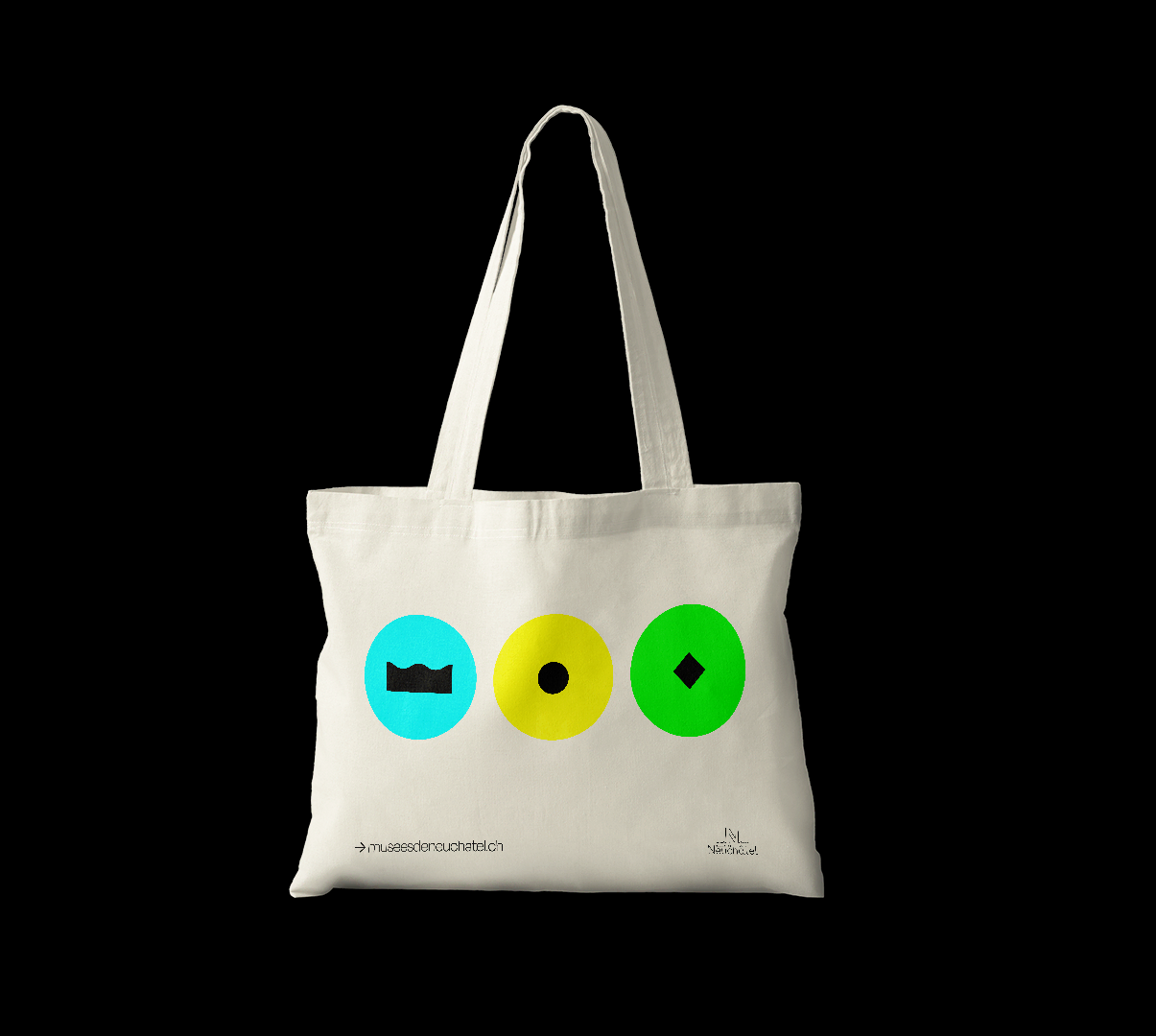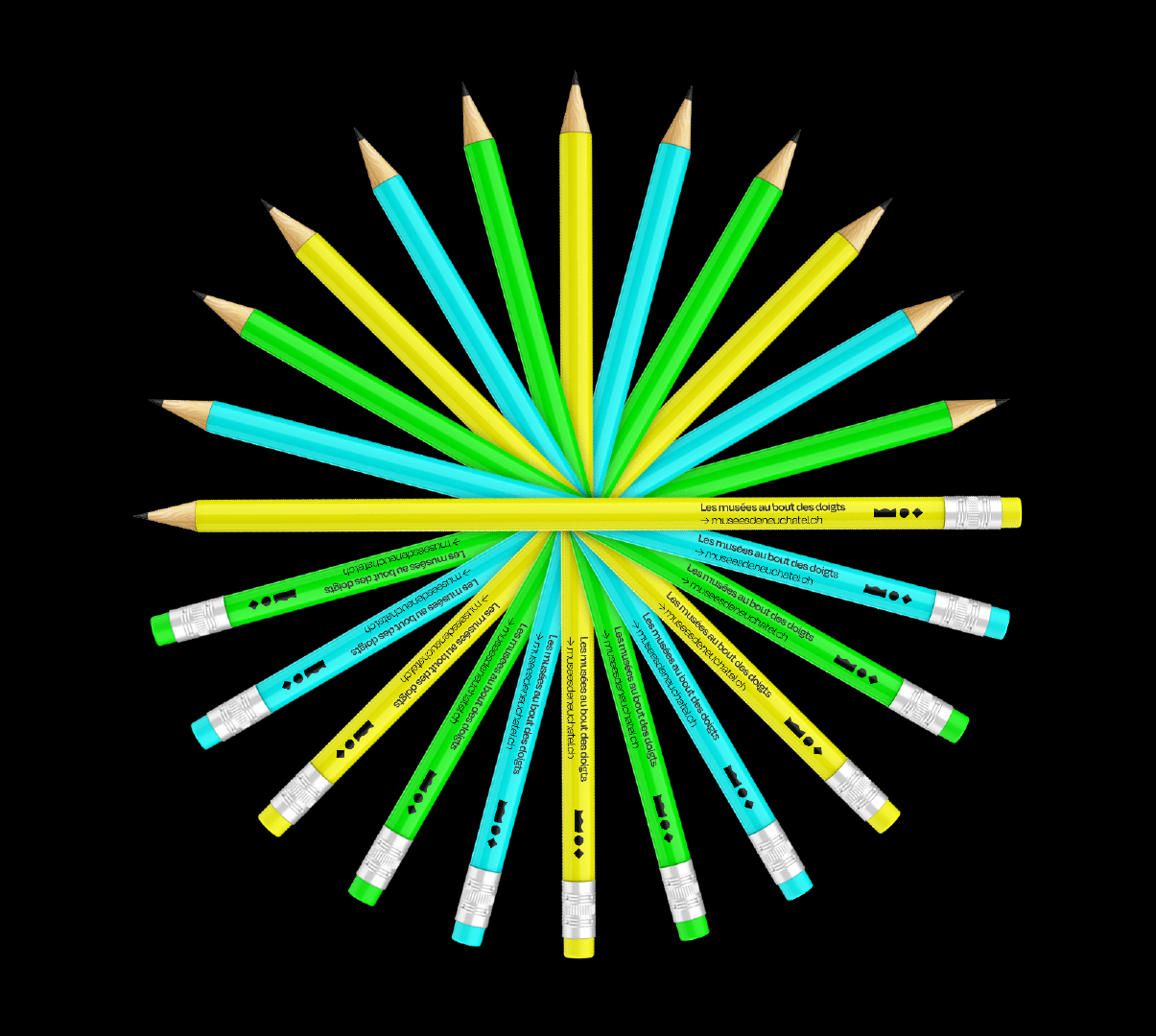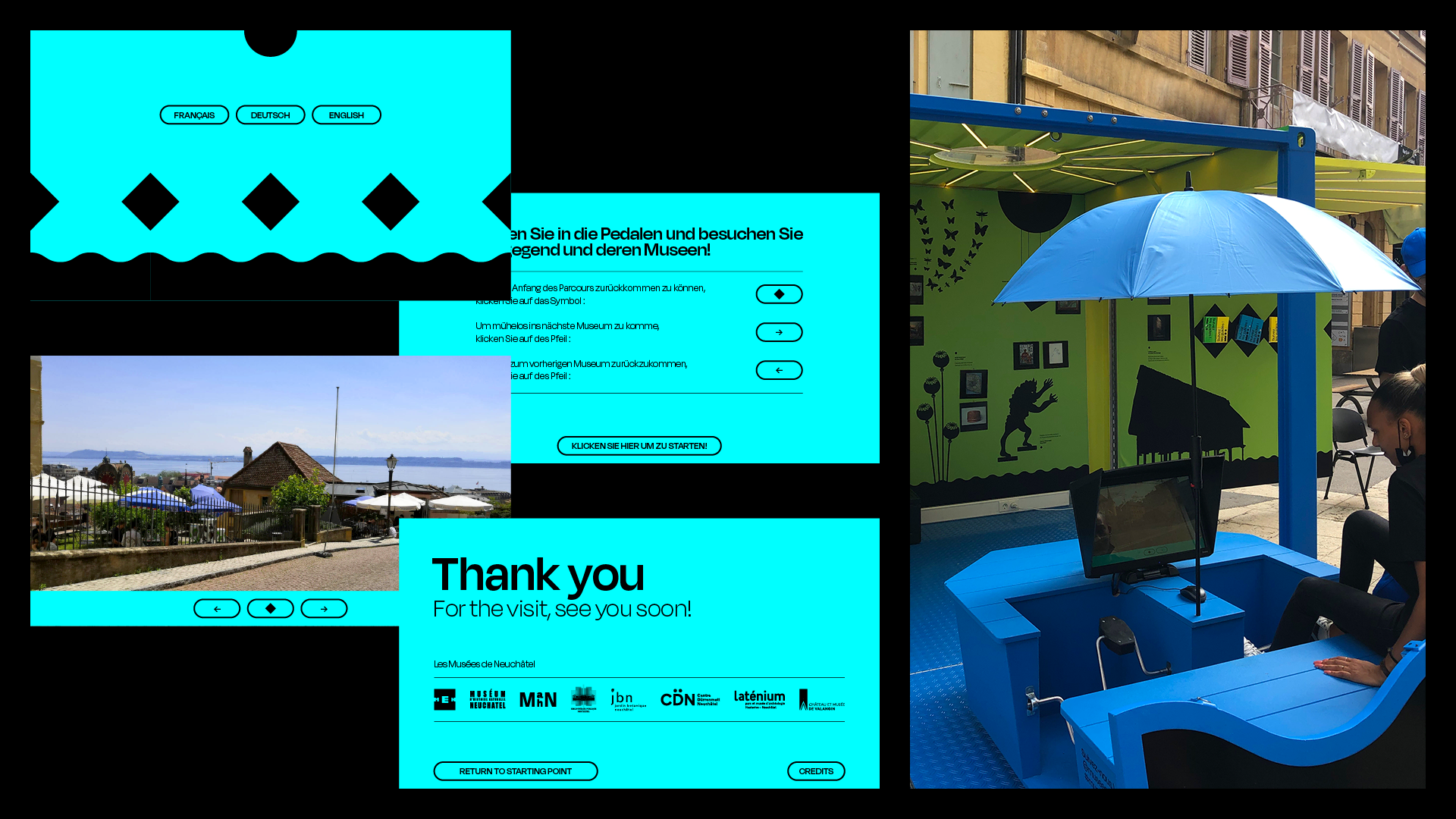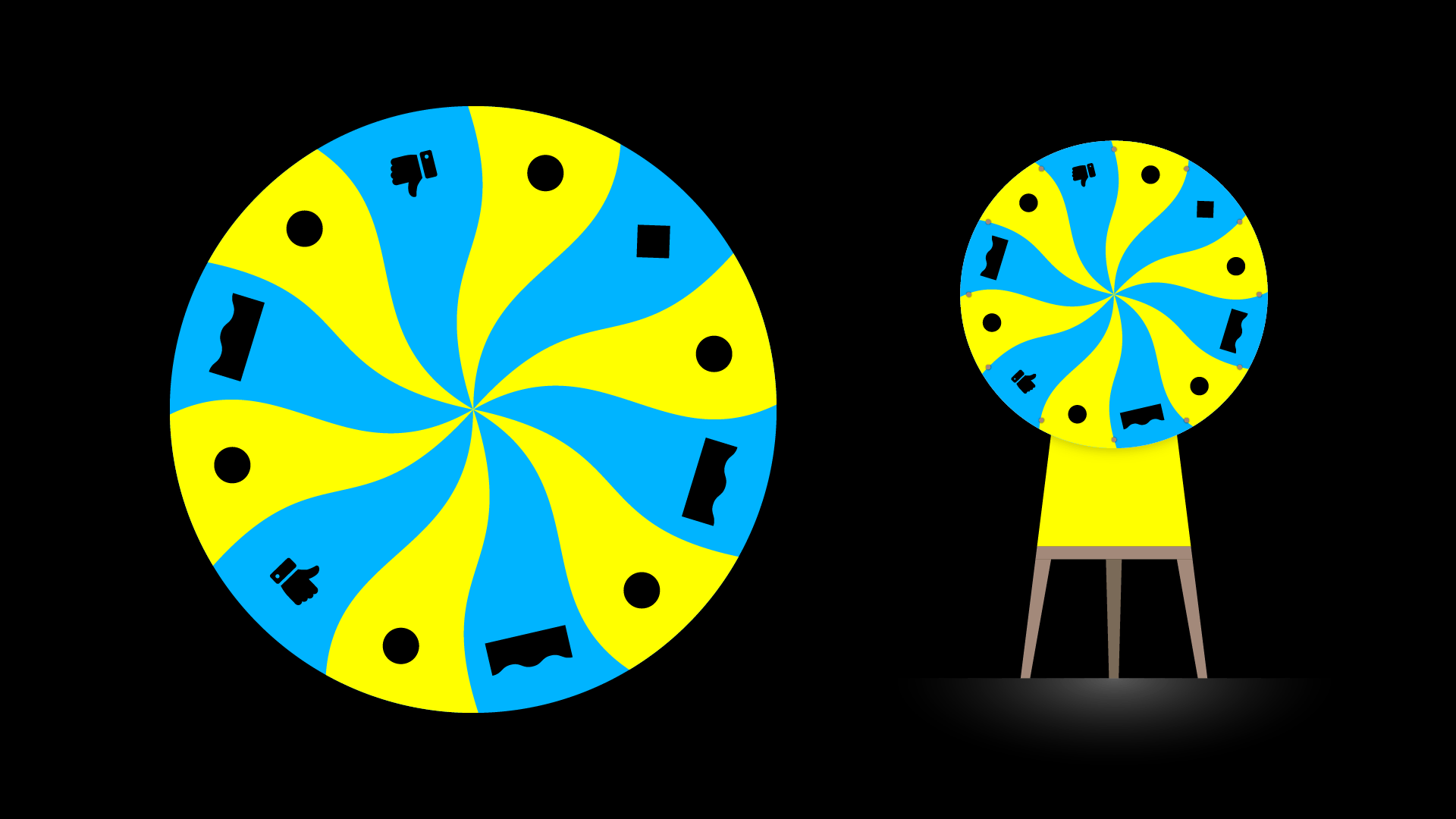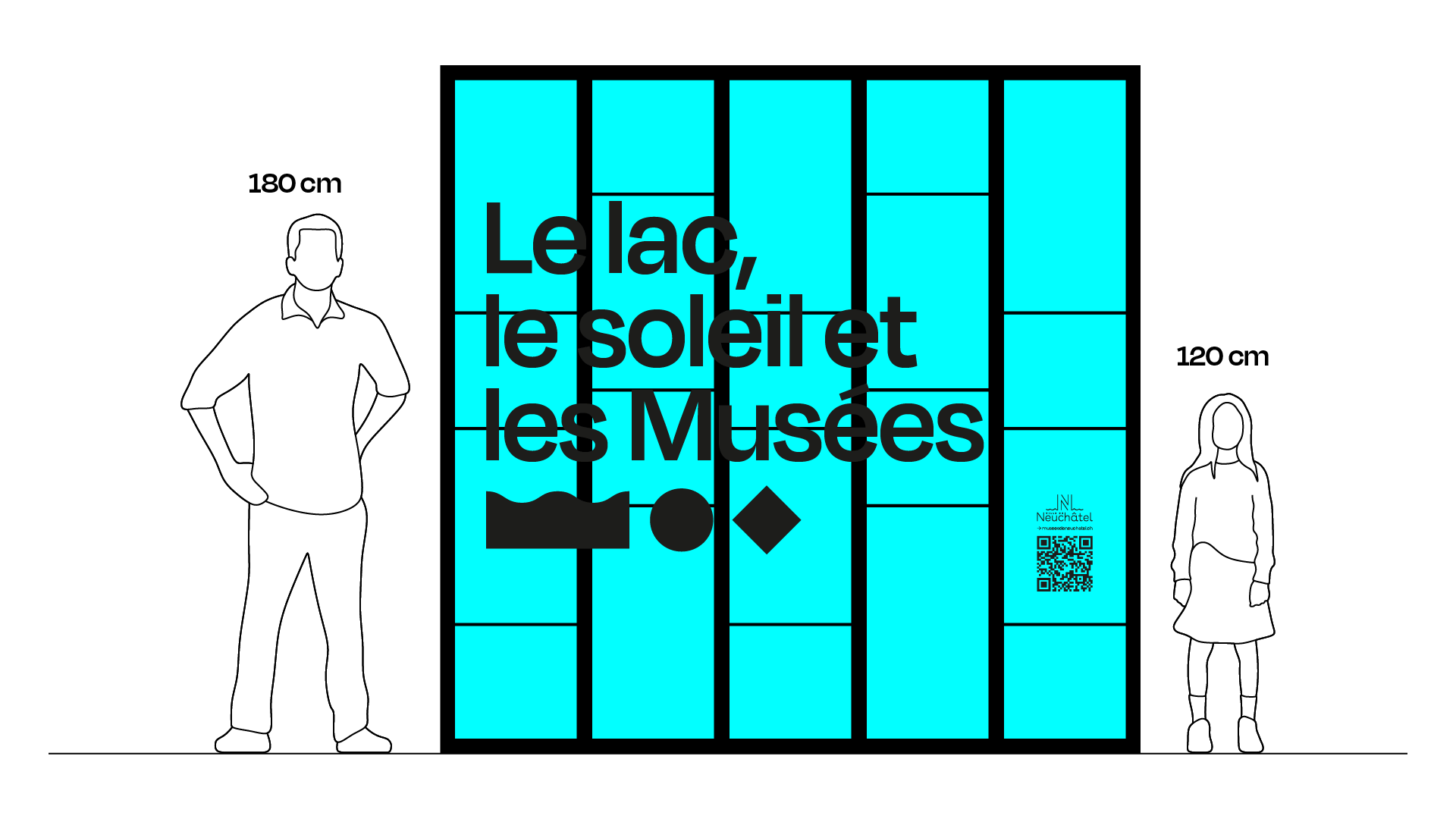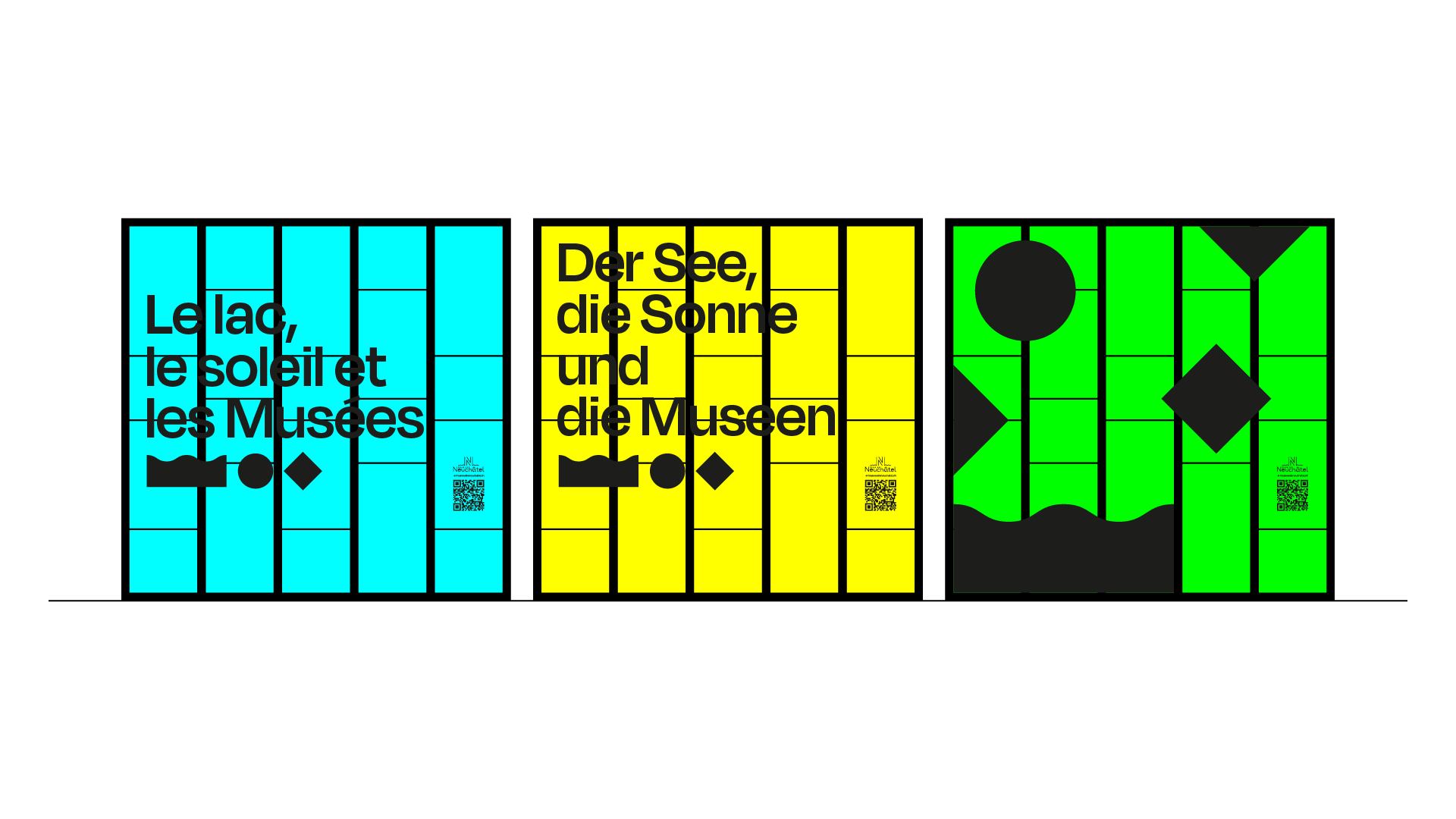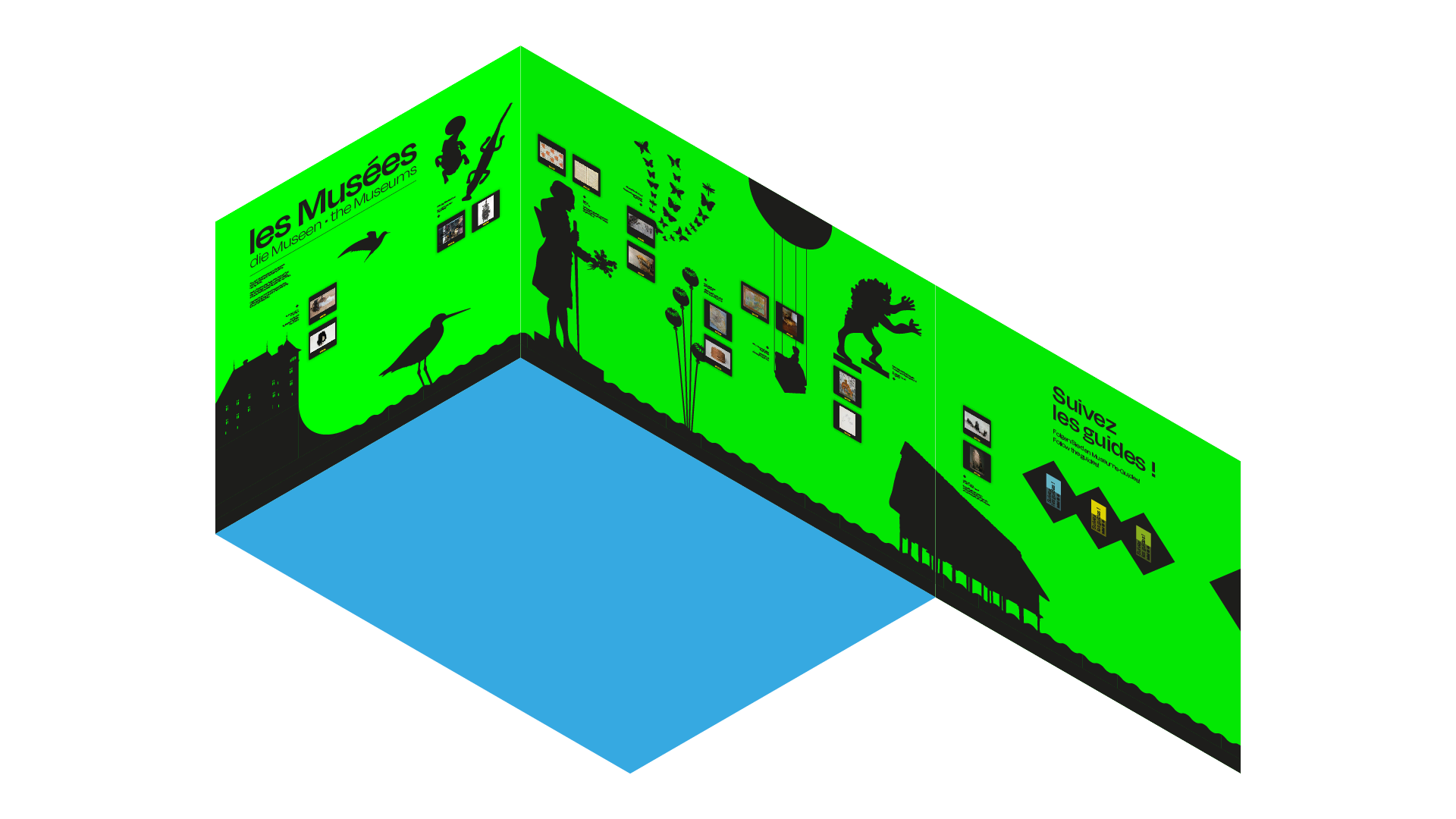 Motion design
Glimpse of the animations for the digital campaign. Make the pictograms dance with lightness to echo the season and the energy of this communication.


A web page to relay information, but especially to accompany visitors in their trips. The emphasis was on the use of soft modes of transportation and public transport. The background of the page randomly changes colors when loading, adding an extra element of surprise.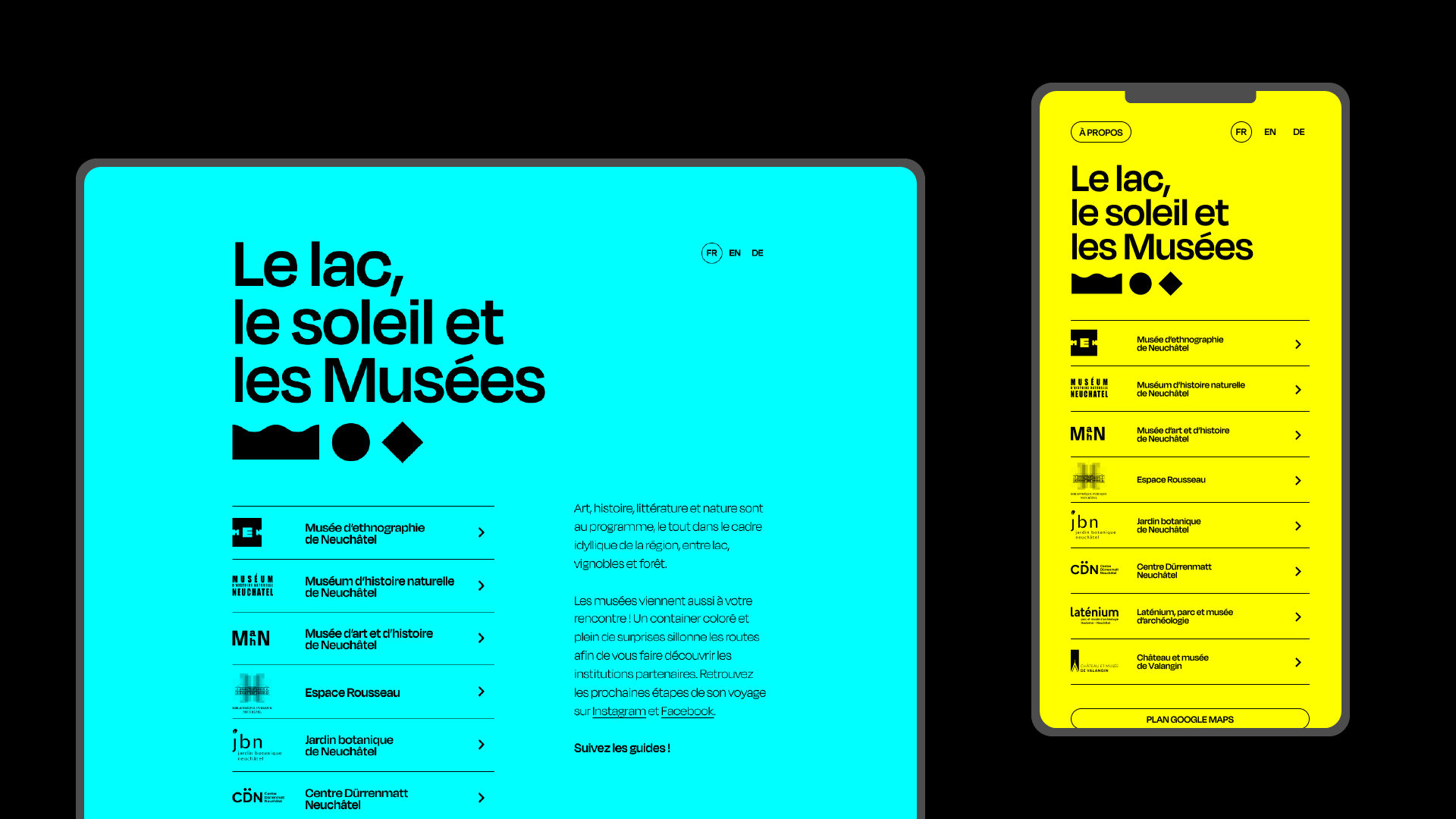 North Communication had planned a lot of things for the launch weekend. We helped them put in image several supports: the interior and exterior dressing of the container with its fresco and its playful wall, the interactive pedal boat, the wheel of luck or various goodies offered to the passers-by. The press conference, followed by the launch weekend, were a great success and the sun was out!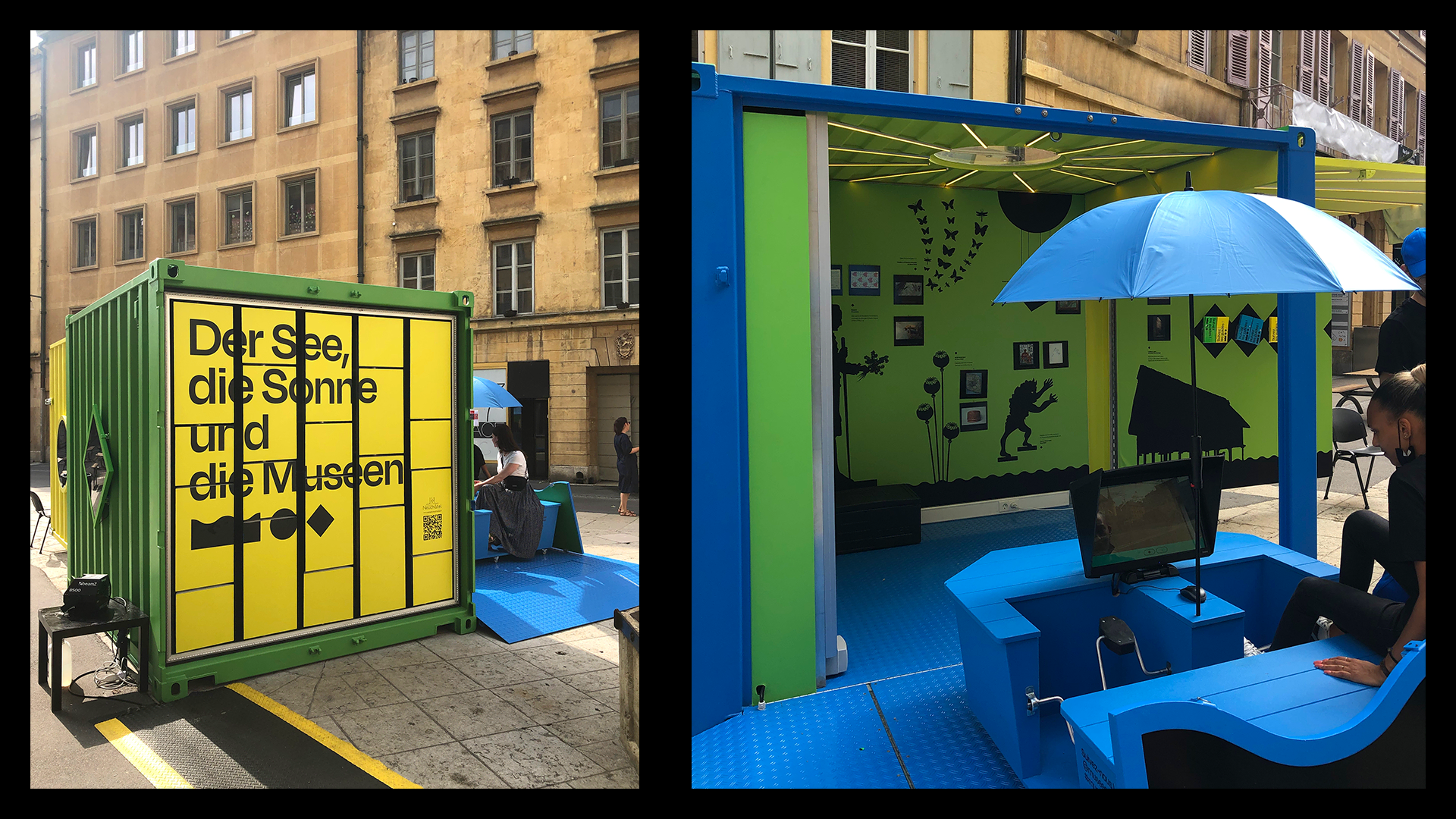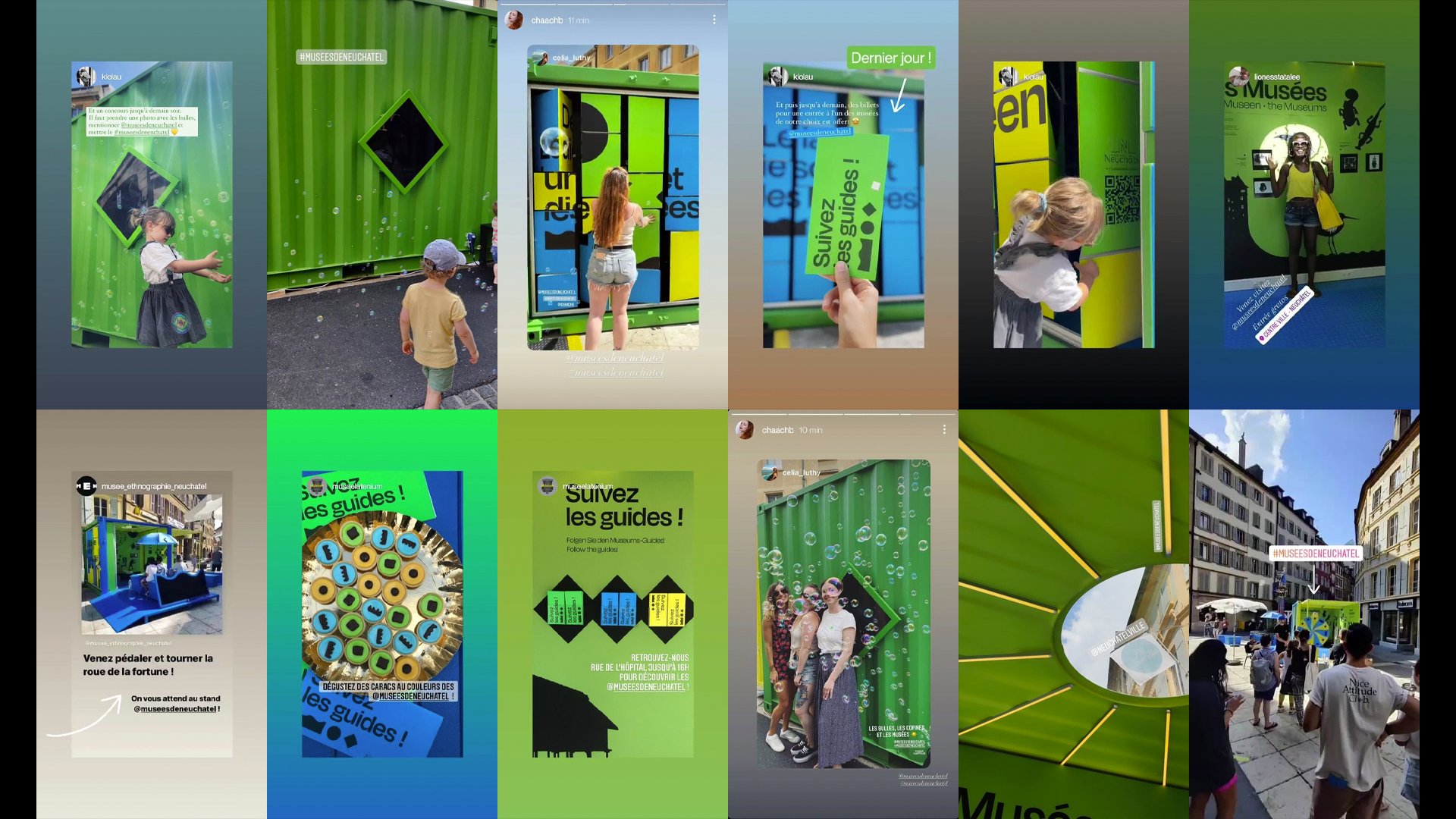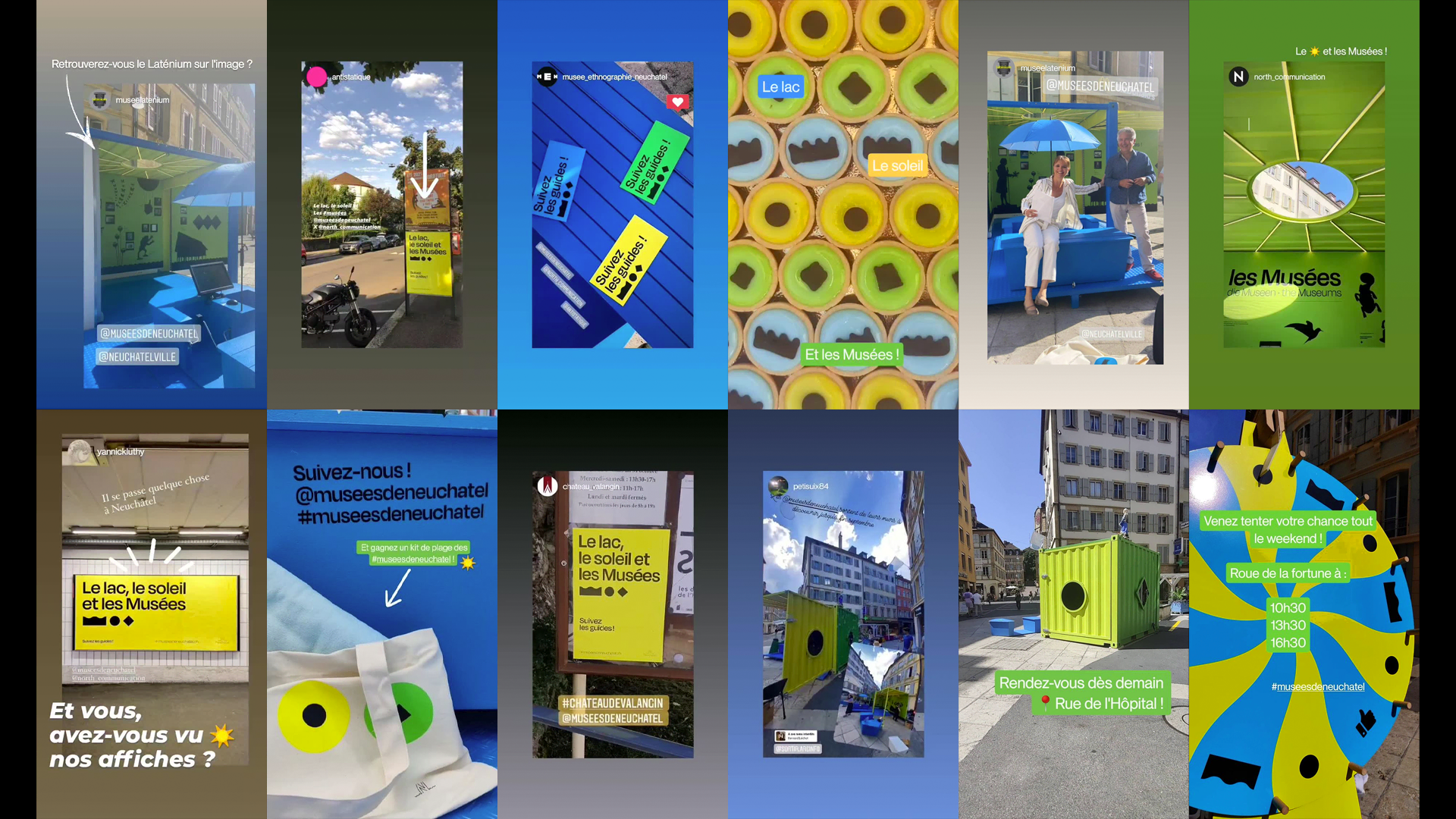 Poster hunt
In the streets of Neuchâtel, but also in Lausanne.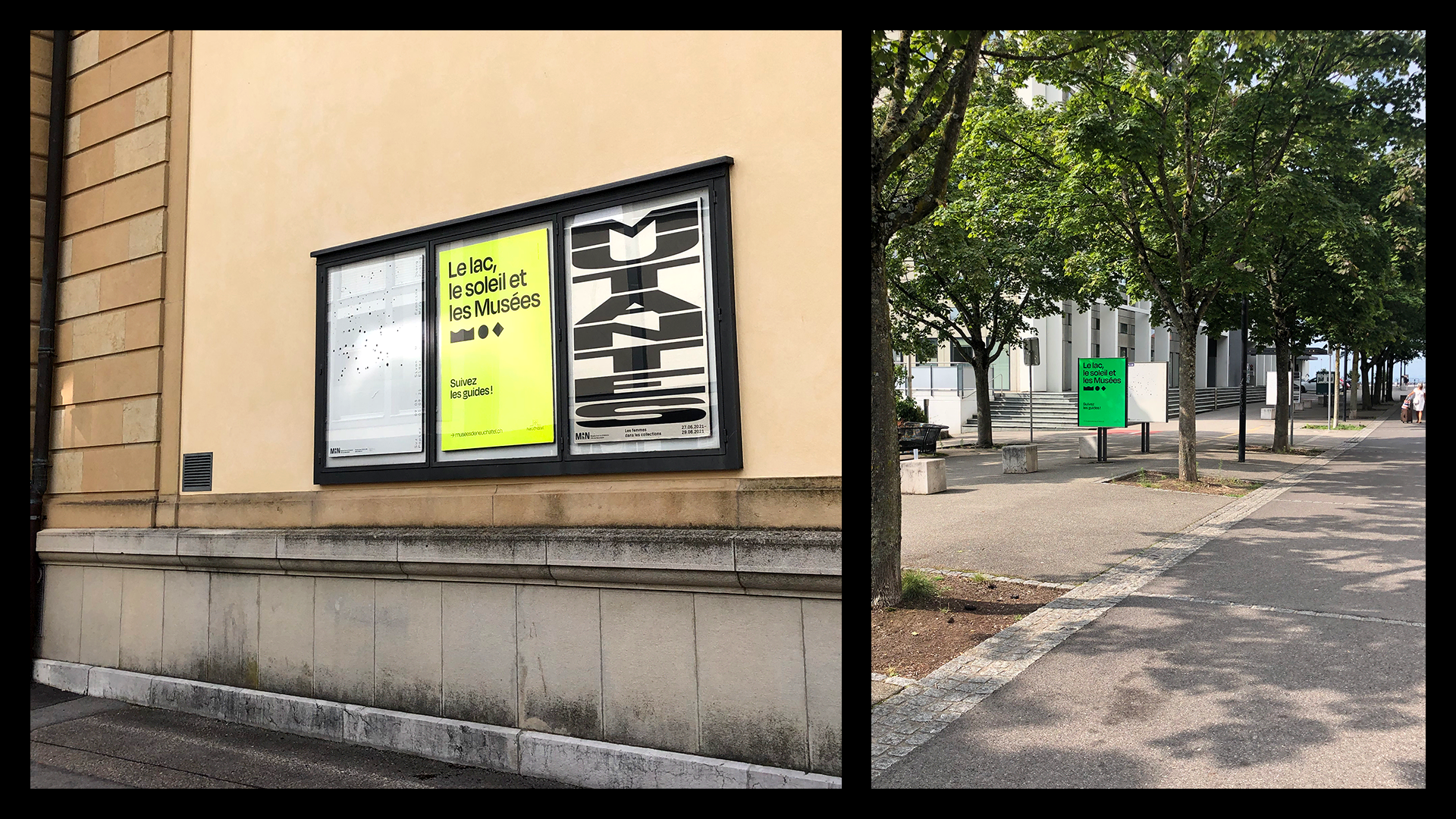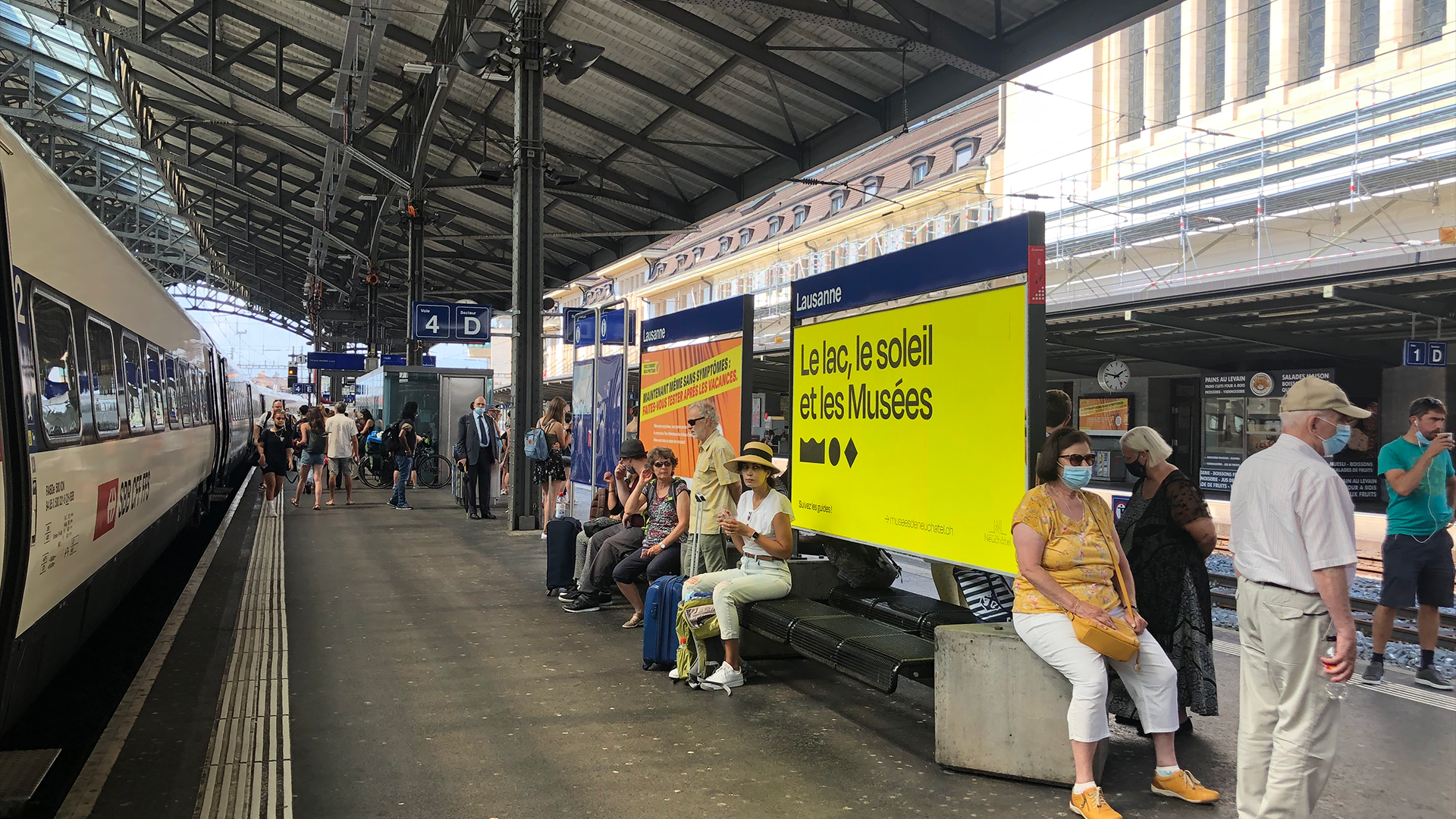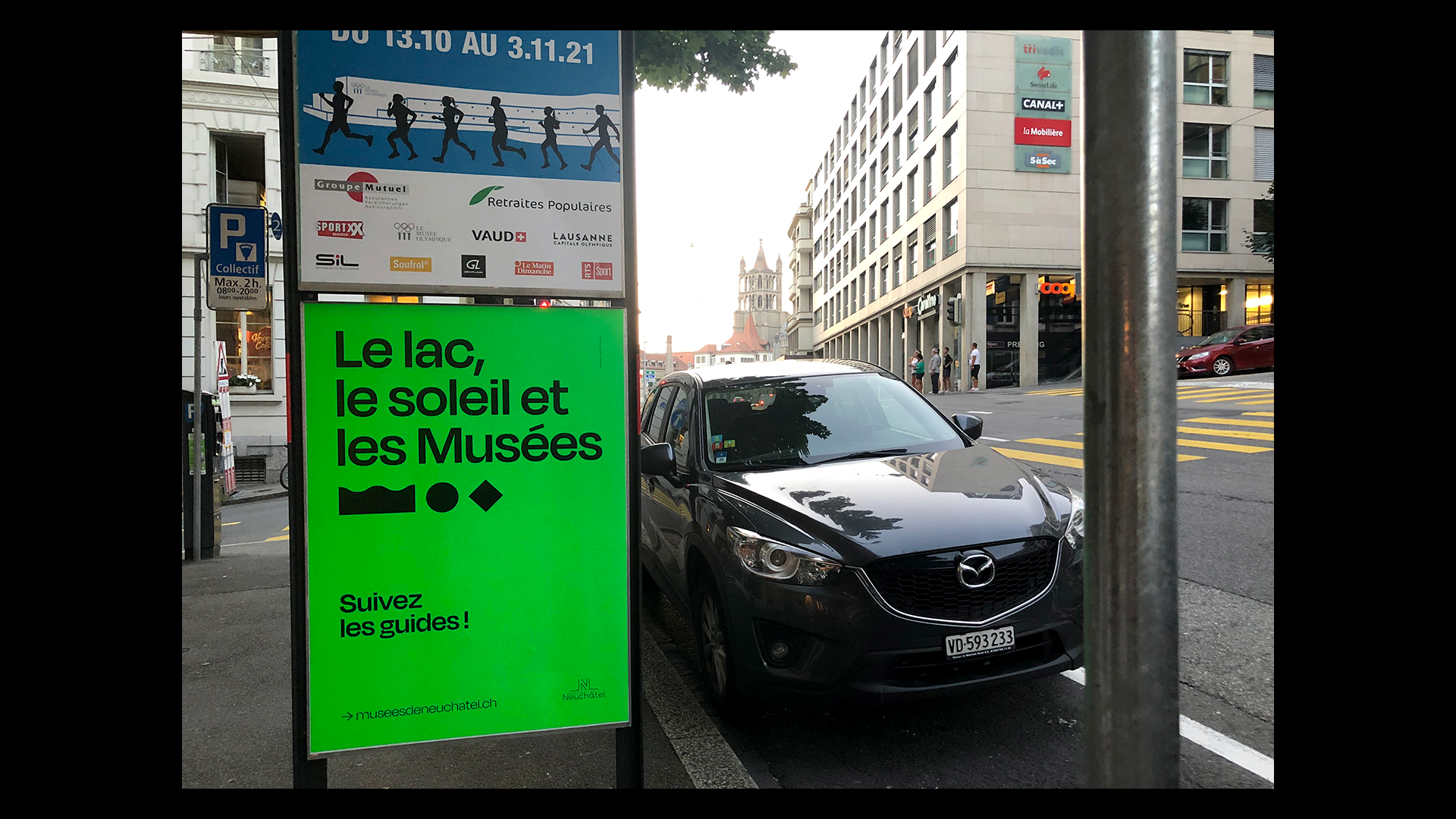 See you on the road to cross the container! And also see you next year for the continuation of this campaign high in culture and color.
Projets suivants
La maison qui accueille la créativité des enfants
project.teaser.a11y.servicesDesign