Cardis Sotheby's International Realty
·
juillet 2019
Website redesign and strategic consulting to develop the future of real estate.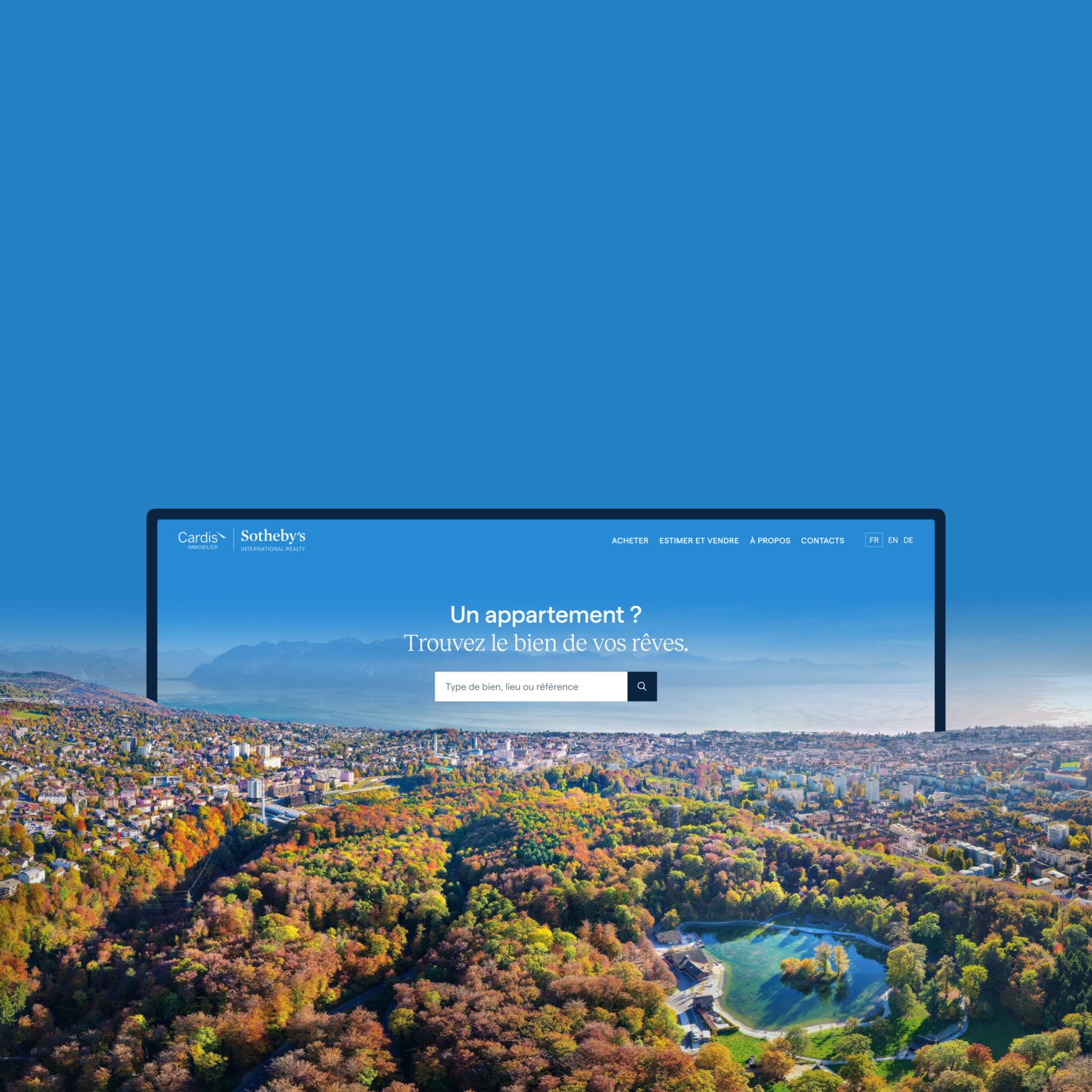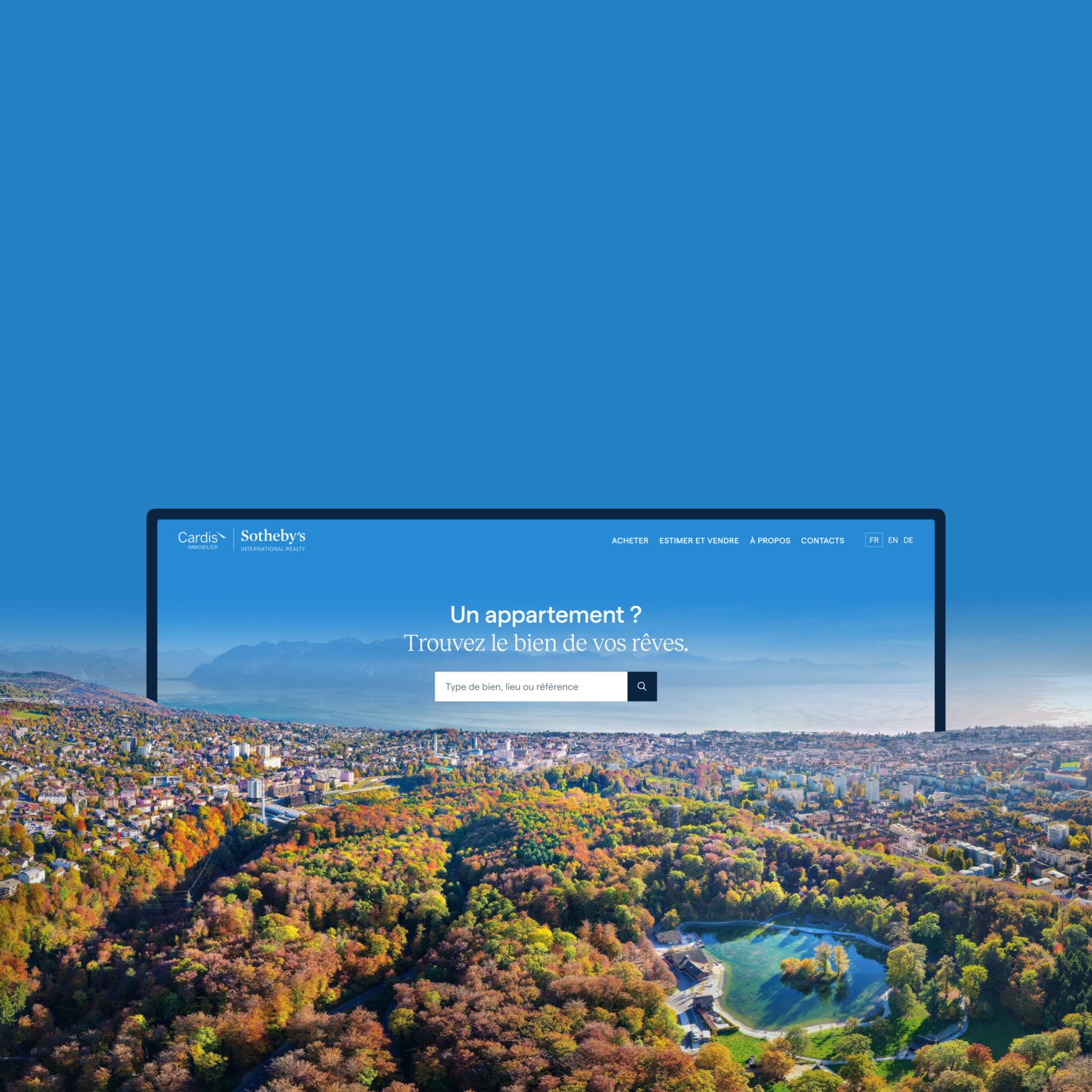 Branding
Artistic direction
Brand values
Positioning
Storytelling
Design
Information architecture
Interaction design
User research
Visual design
Web accessibility
Development
CMS Drupal & Wordpress + Symfony
JavaScript development
Web accessibility (dev)
Strategy
Competitive analysis
Content strategy
Merge the different sites and branding so that the brand can display both public and prestige goods.
Improve the ranking.
Add new features and services while simplifying their display.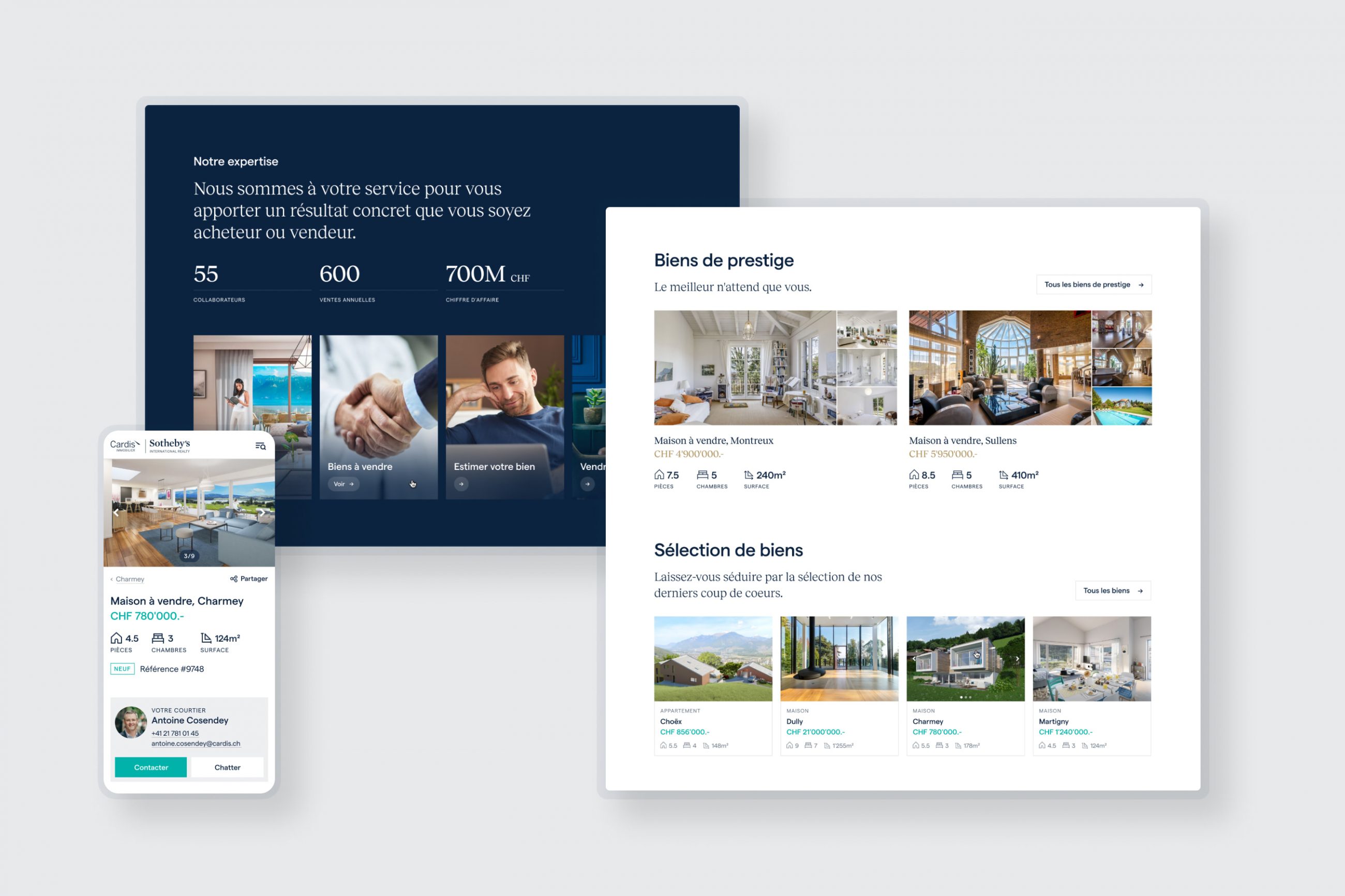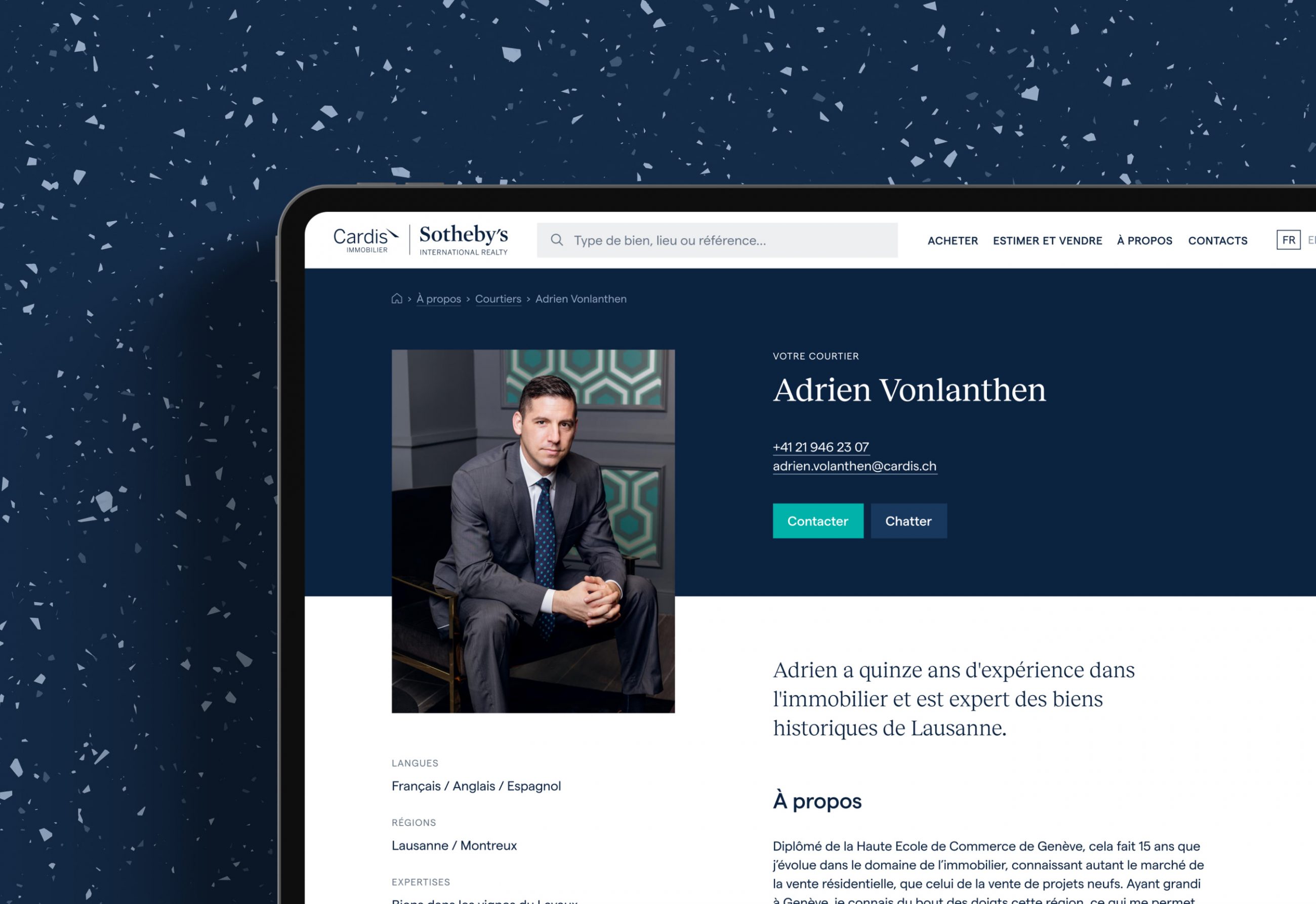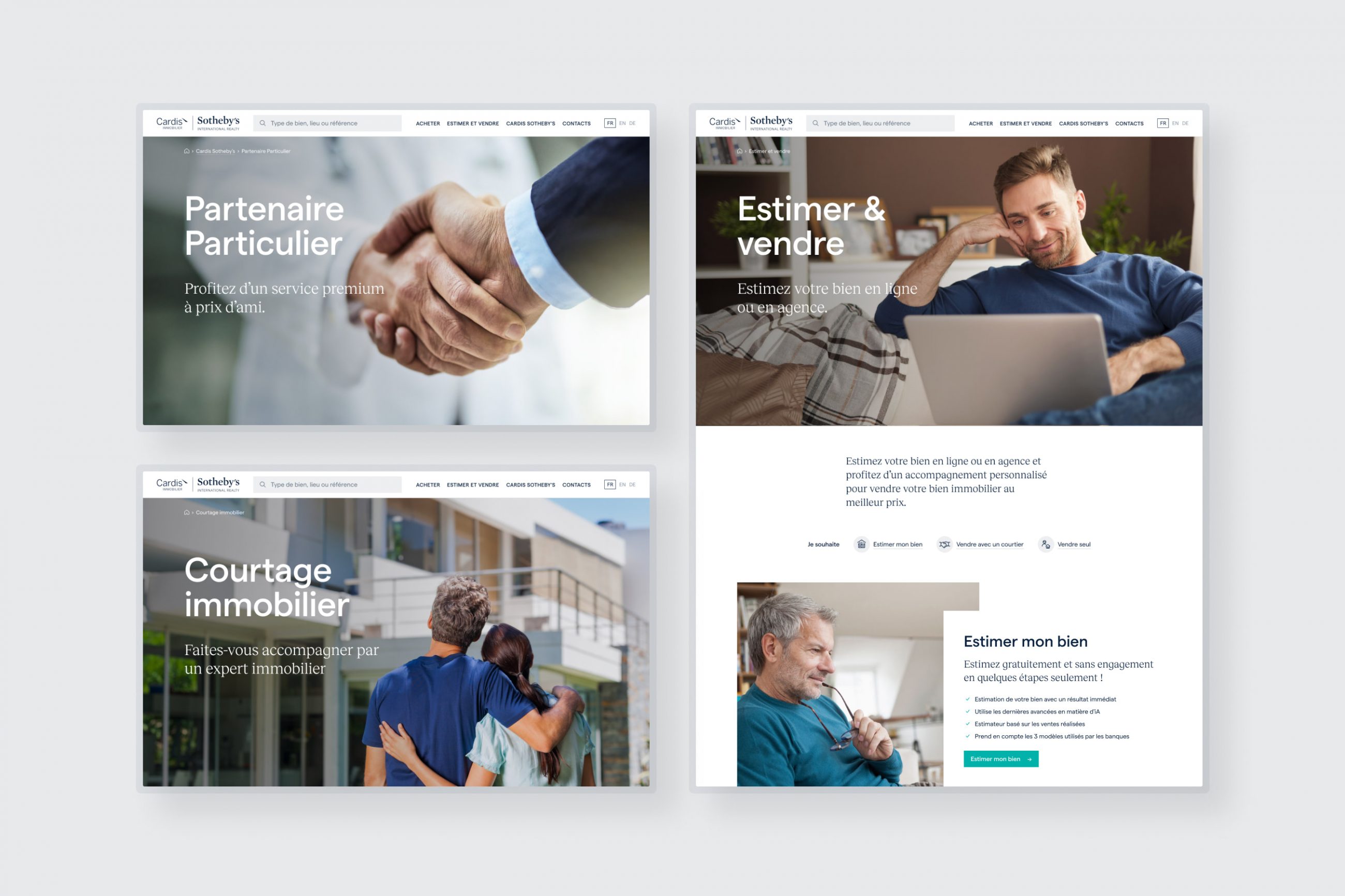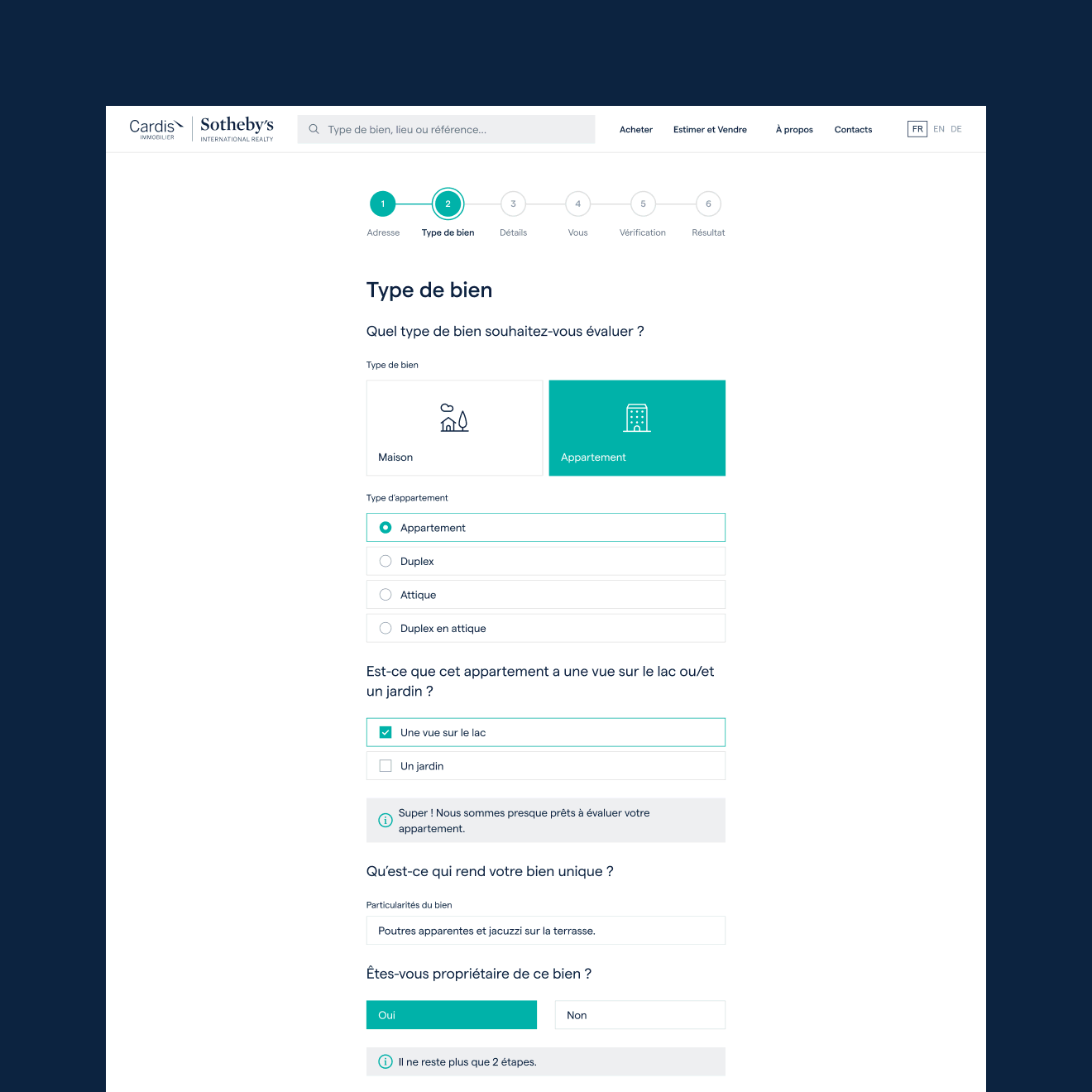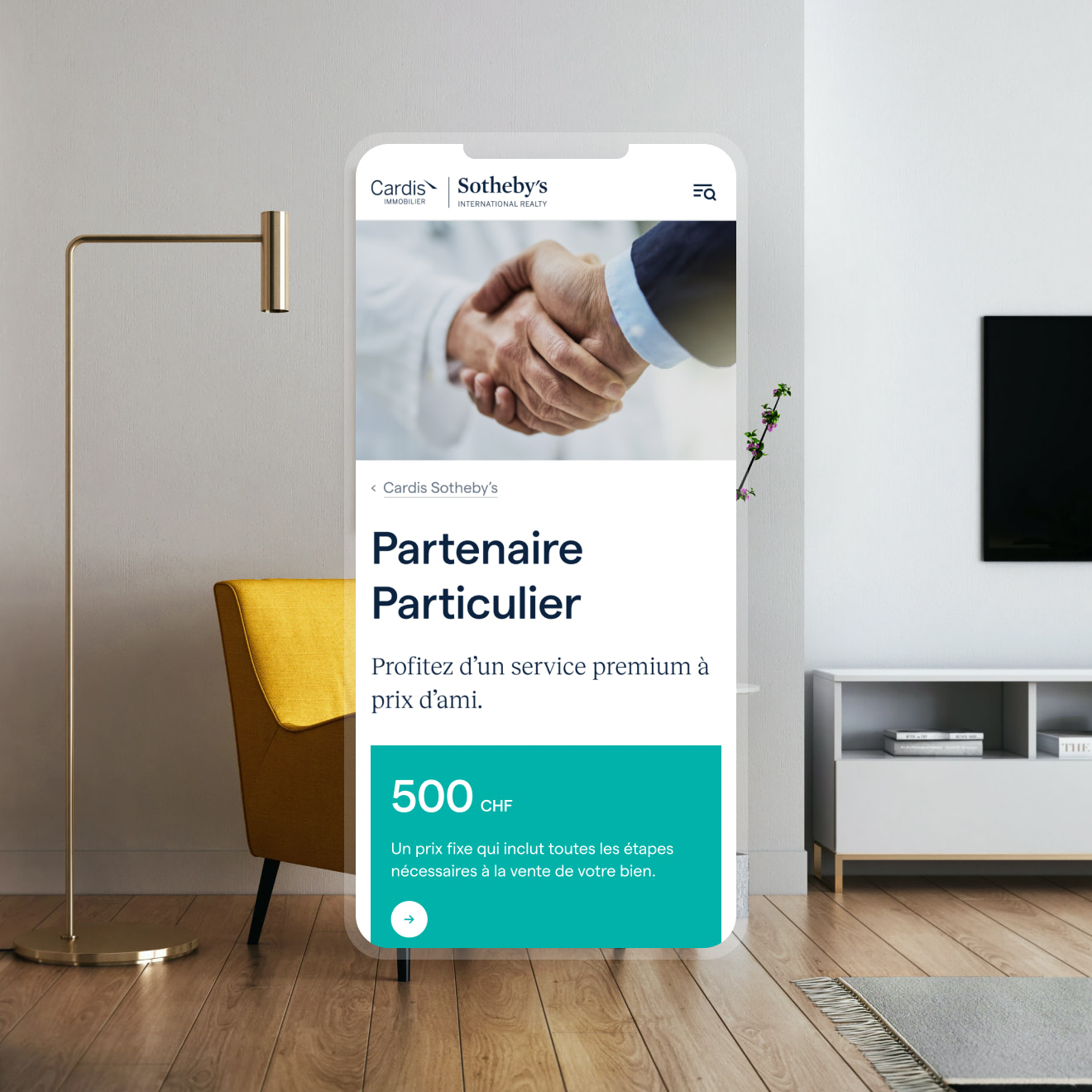 Real estate
Attention to detail is an important part of our experience in the field of high-end real estate. Every page, every component has been researched and implemented to order.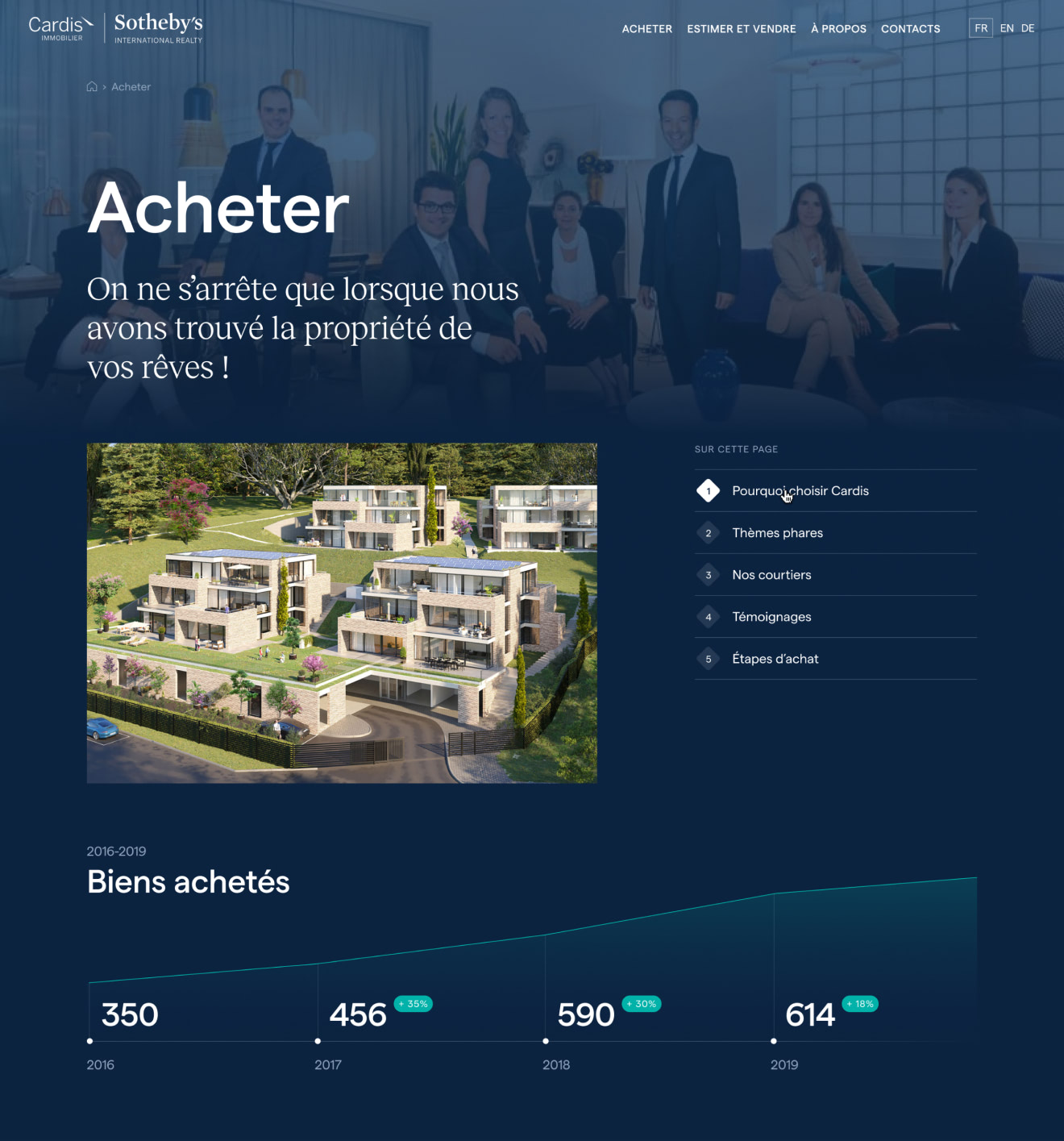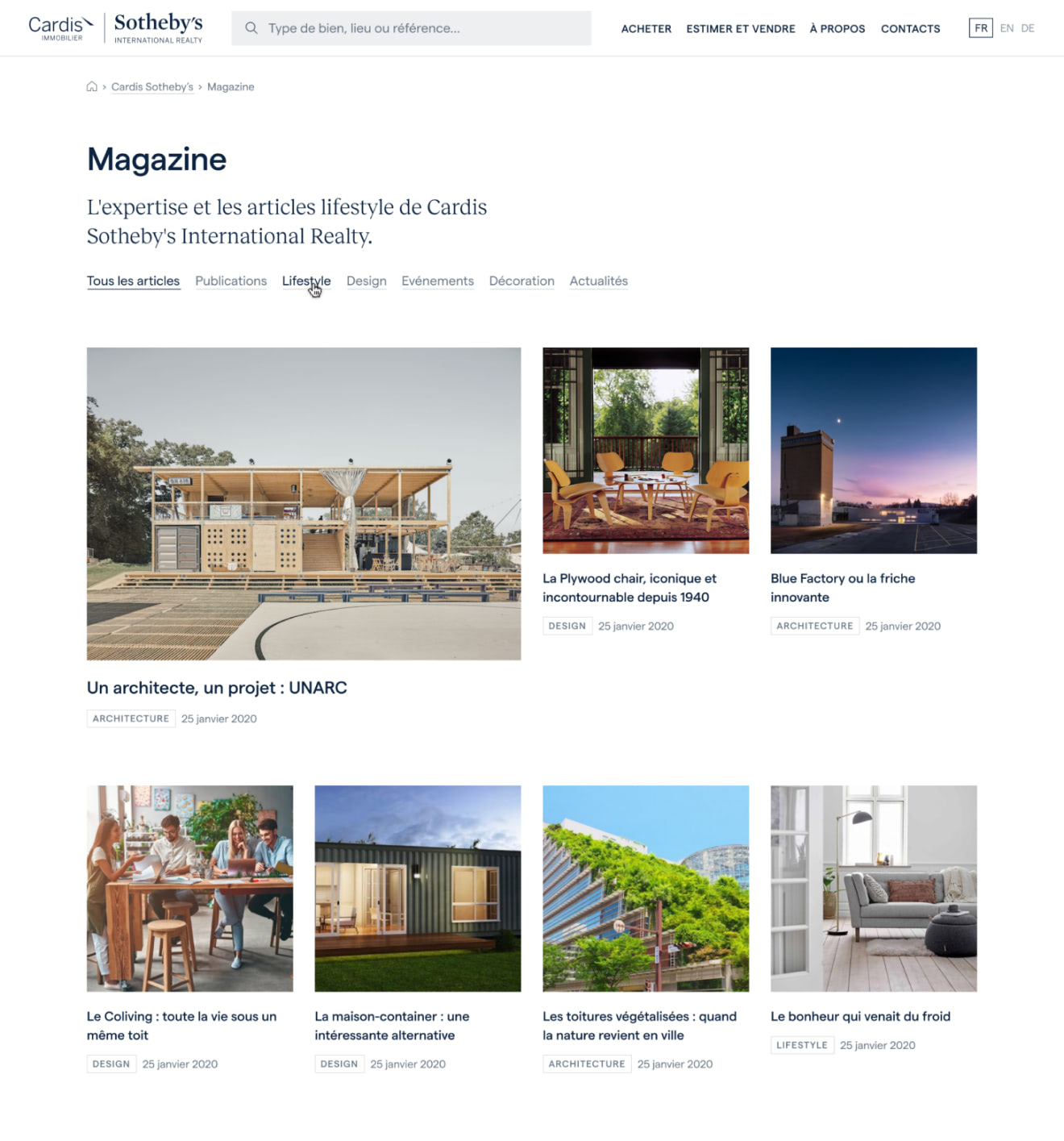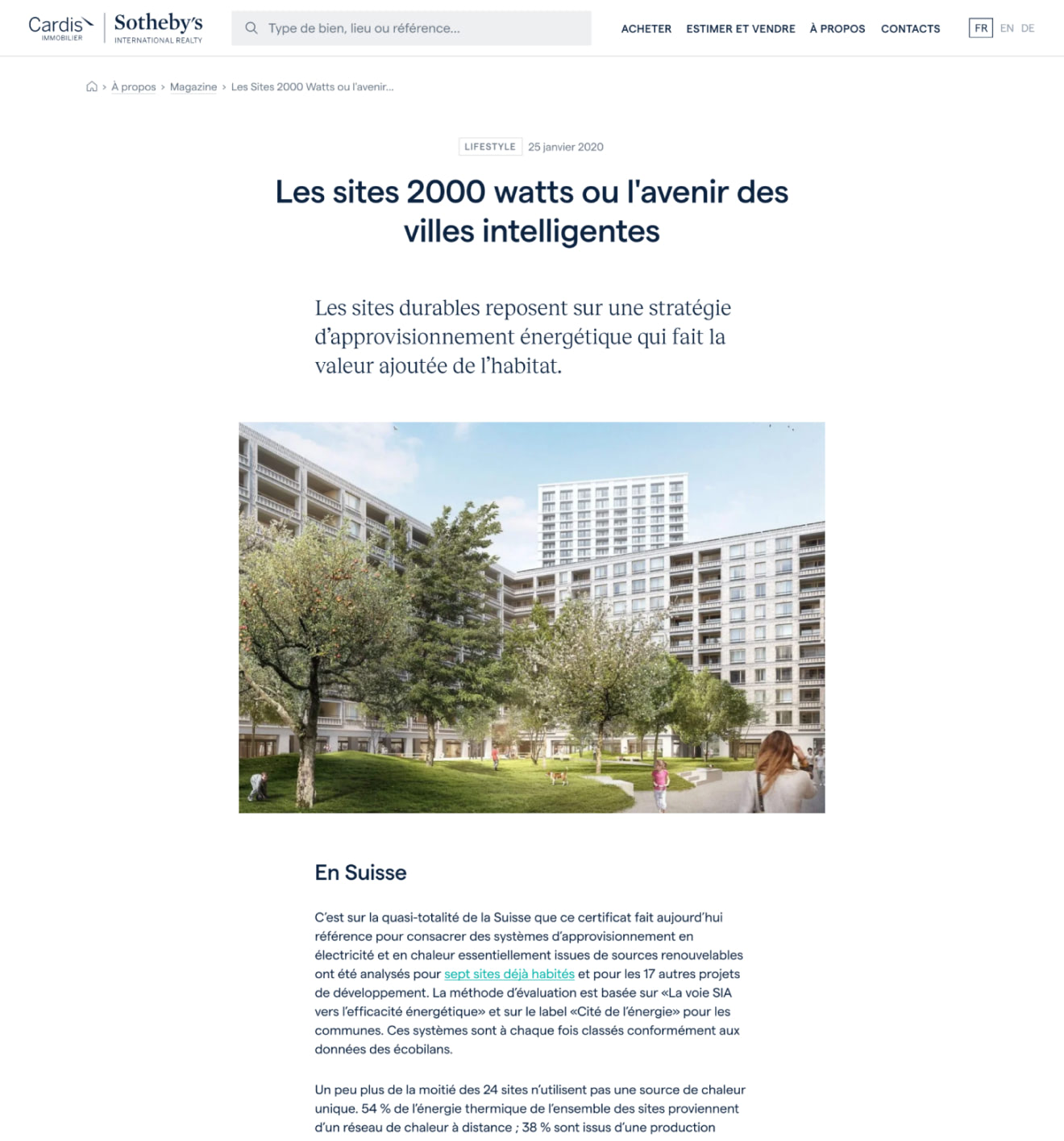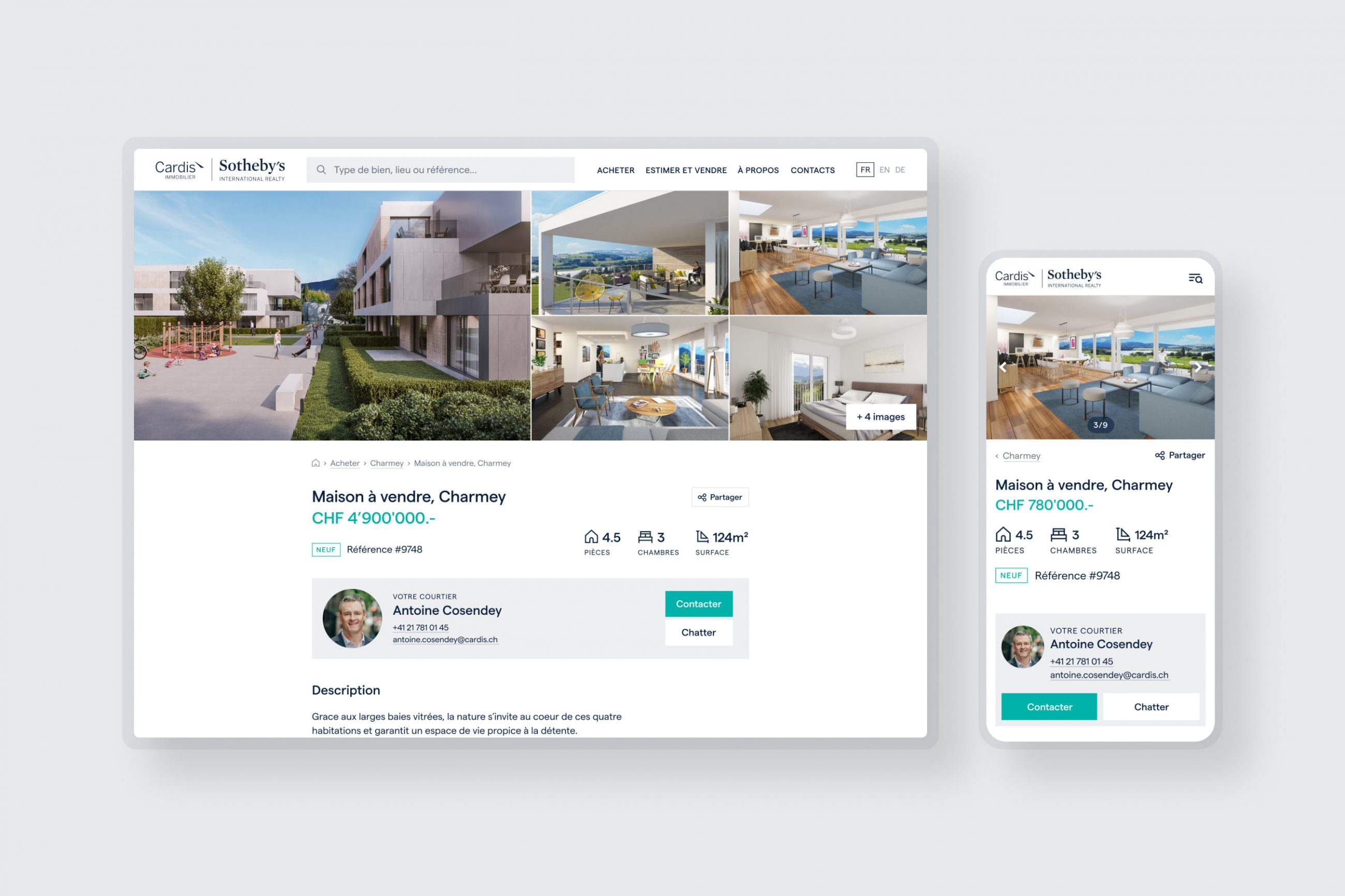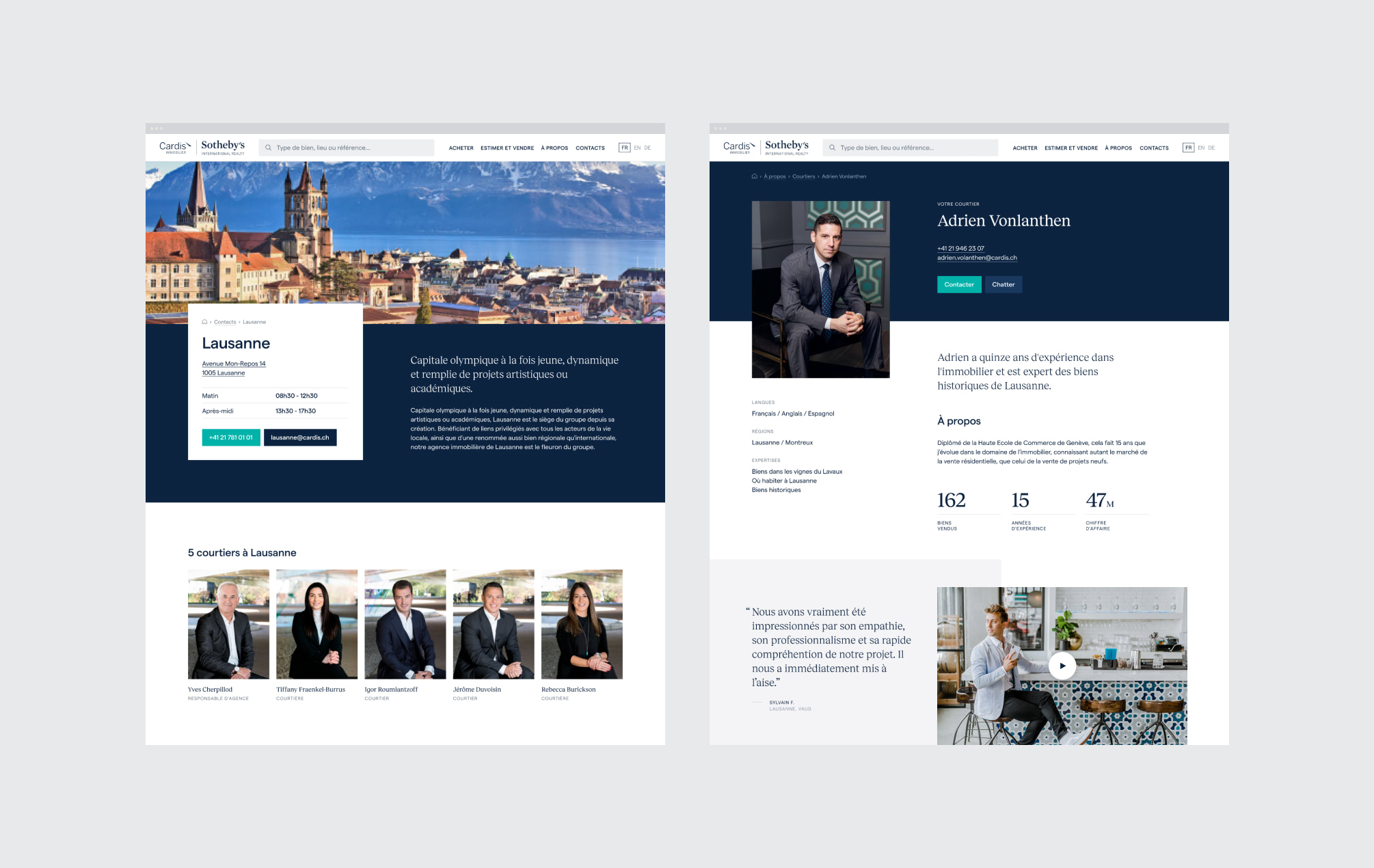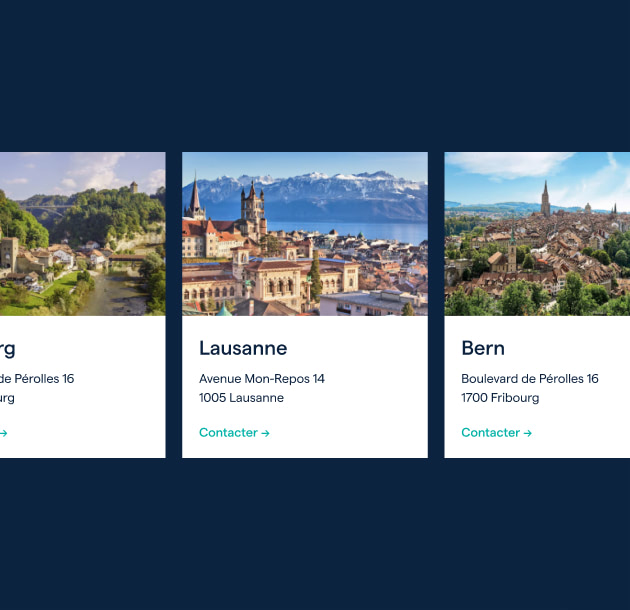 Projets suivants
EPFL - Design System implementation
project.teaser.a11y.servicesDesign