Cardis Sotheby's International Realty
·
janvier 2015
Cardis Immobilier
After Rham Sotheby's International Realty was bought over by Philippe Cardis, ex-CEO of the de Rahm real estate group, the brand needed to adapt its old site to its new identity and main activity: estate brokerage.
We needed to give the brand its own identity. It was also a good opportunity to update its search engine and come up with a better content management system.
While Cardis Immobilier Sotheby's International Realty is based on the same graphic design as the company it took over, we needed to find a way of differentiating it from its predecessor. In addition to incorporating a logo, we also needed to review certain elements to give this new brand a personal touch.
We revisited the homepage and content pages so that users could easily navigate the site and find the information they were looking for. We moved up real estate property and news items on the homepage.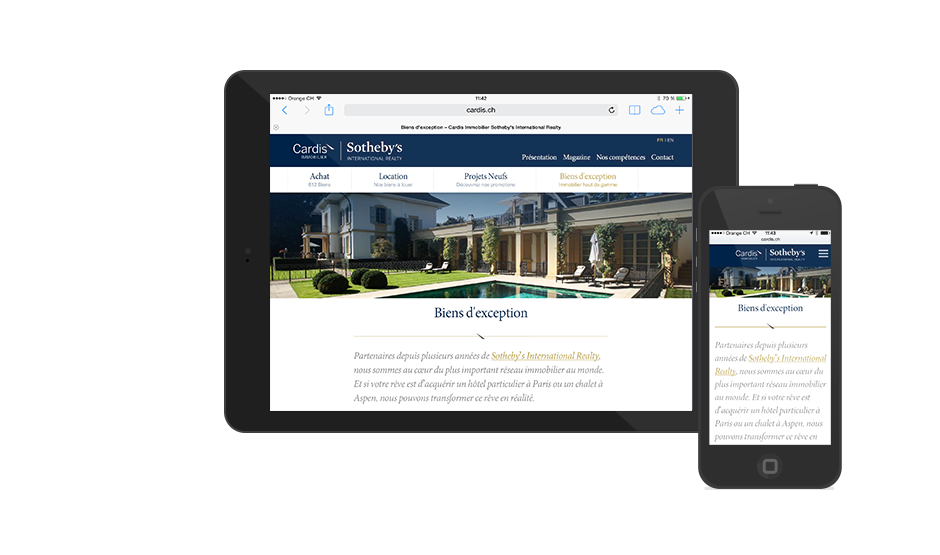 We wanted to make the search for property even more efficient. That's why we incorporated a new search engine with many different facets. Rather than defining criteria step by step, all property comes up by default. Users can then add filters to narrow down their search.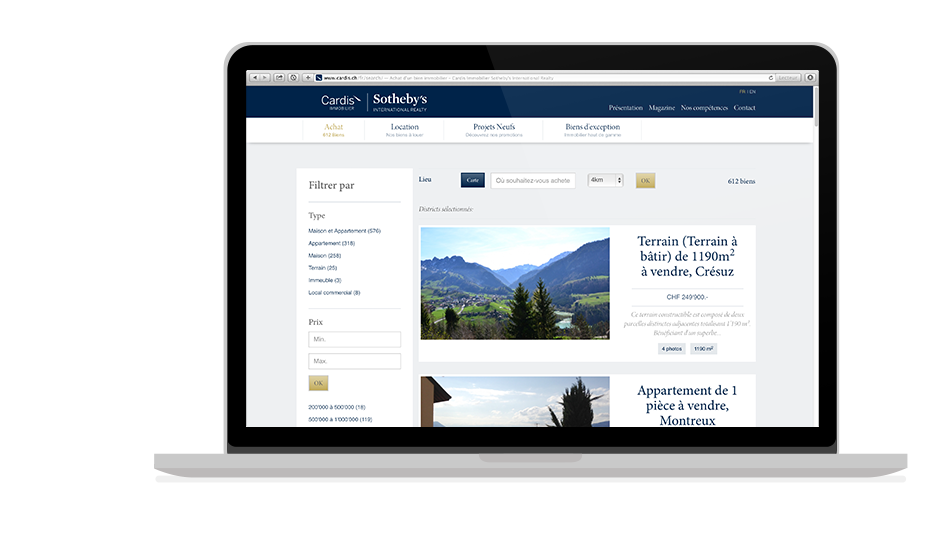 When the company was bought over, our client wanted to put out an online magazine to publish its news. We implemented the Sonata Project toolkit for Symfony2 to give them the power to create and edit articles like a blog.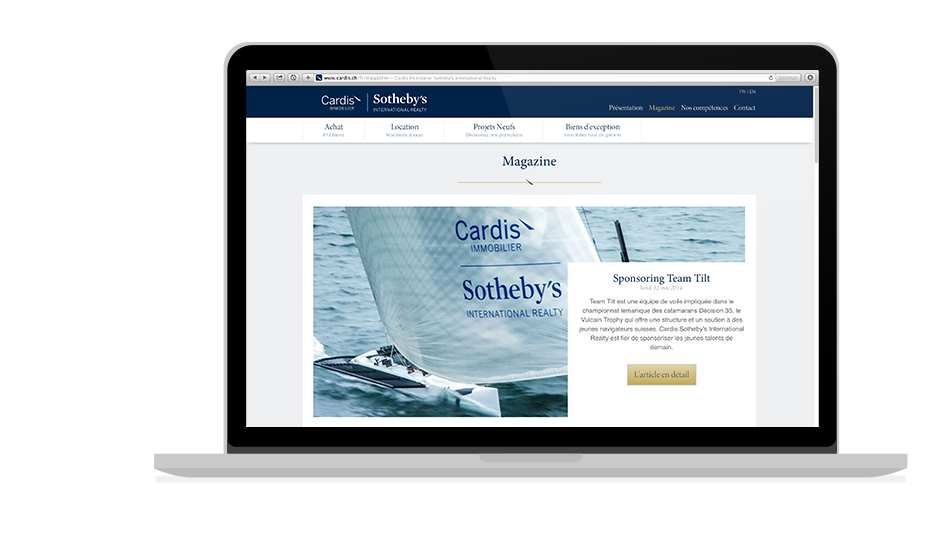 A site in constant evolution
Since there is always room for improving the platform, Cardis Immobilier Sotheby's International Realty asks Antistatique to make changes or additions on a regular basis. For instance, we called upon our network of qualified translators to provide English content for the site.