Pierre Étoile
·
janvier 2015
Les Toits de Lutry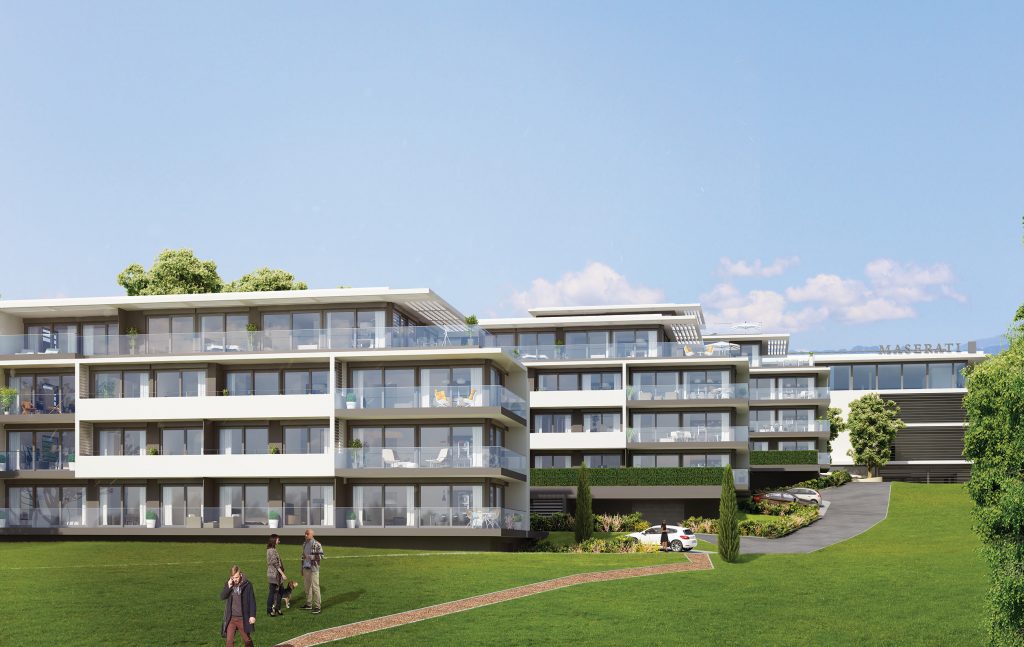 Pierre Étoile is a real estate development agency based in the Canton of Vaud. It has signed off on over 600 housing units, retail premises and offices, most of which are in the Lake Geneva region. The agency called us in to take charge of the naming, branding and visual identity of a specific real estate project.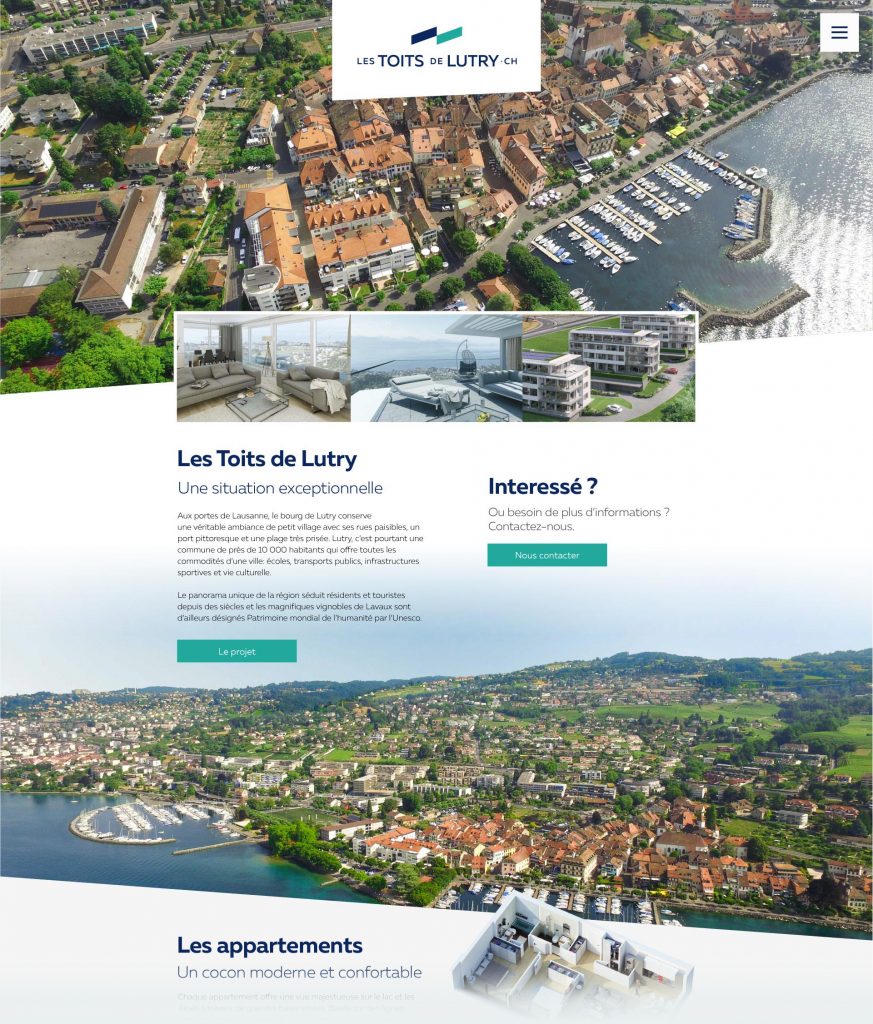 Pierre Étoile is currently building three apartment complexes with 37 two- to four-room apartments on the heights of Lutry. Each of the apartments offers a privileged living environment. Many have terraces between 80 and 120 m2 with splendid views on the lake.
In order create an efficient and comprehensive communication campaign, Pierre Étoile needed to exploit both web (website) and print resources (brochures, construction panel, newspaper ads, sales plans).
We used our expertise to create a strong brand (logo and visual identity) that would come across clearly on different mediums and devices.
Our first challenge was to find identify a promotional brand for Pierre Étoile's communication campaign.
After a workshop and numerous discussions with our client, we came up with the perfect title for this project: Les Toits de Lutry (The Heights of Lutry). We were inspired by the unique geographical and architectural traits of this project.
After creating a logo and original graphic identity, we had to transfer these elements to the different mediums and devices that Pierre Étoile would be using to promote "Les Toits de Lutry": brochures, sales plans, construction panel, ad banner, video and, of course, a website.
Thanks to our previous experience in the real estate world, we were able to come up with the ideal solutions, without going over the deadline or budget.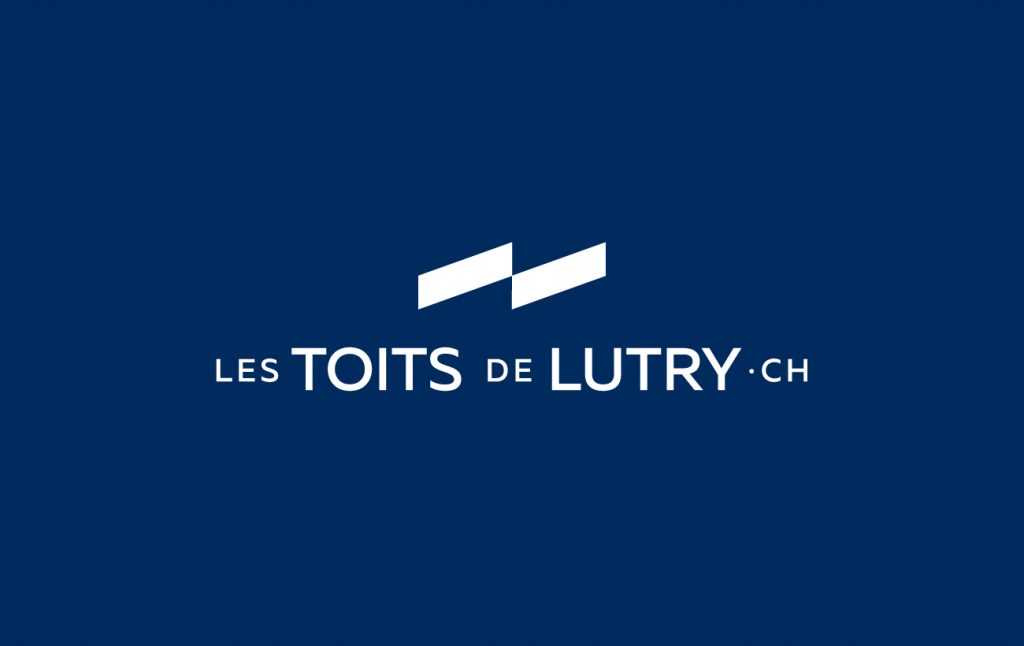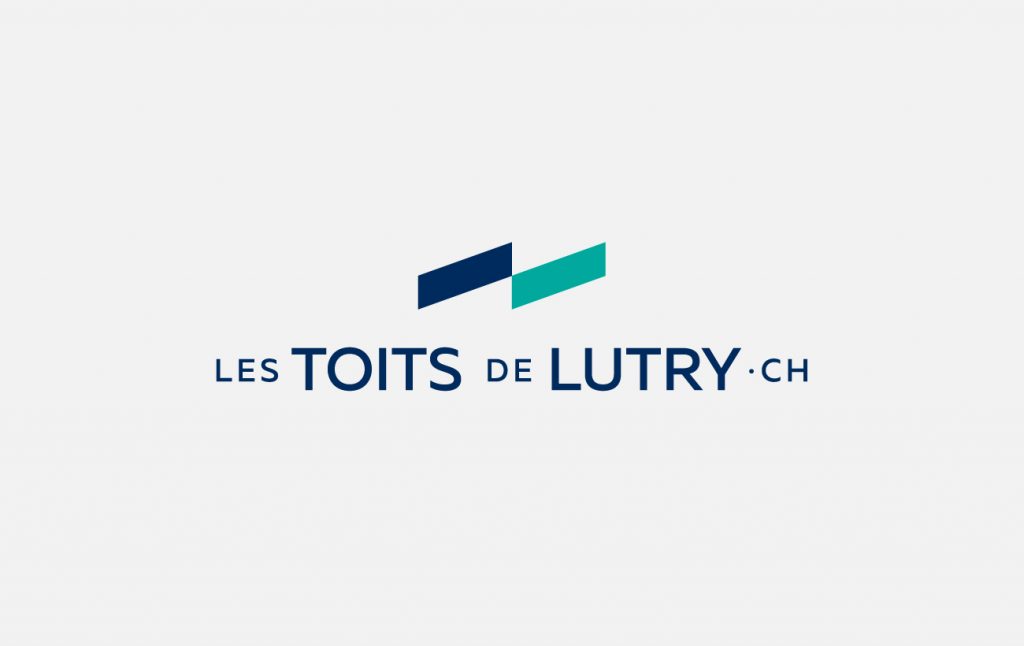 We wanted to immerse visitors in Les Toits de Lutry's location. With the help of a drone, we took aerial shots that captured Lutry, Lavaux, and their surroundings. We then looped our best shots and integrated them into the homepage.
This just goes to show how diverse the skills of our team members are, from web development to video production.
Properties are sold before the apartments are built, based on floor plans. We therefore needed to preserve the sales plan, which contains a large amount of technical and visual information that is specific to the real estate business, and is essential for sales. We successfully fulfiled this requirement.
Since many real estate projects in the Lake Geneva region are very similar, we needed to provide visuals that would make Les Toits de Lutry stand out. We wanted to build a quality web experience for potential clients through various communication tools.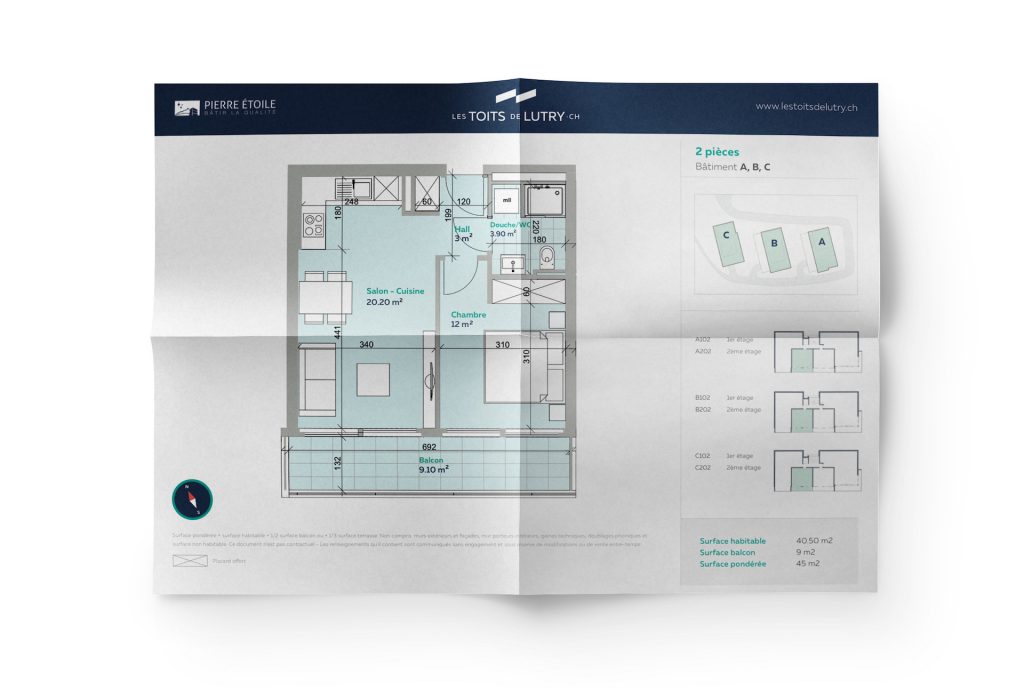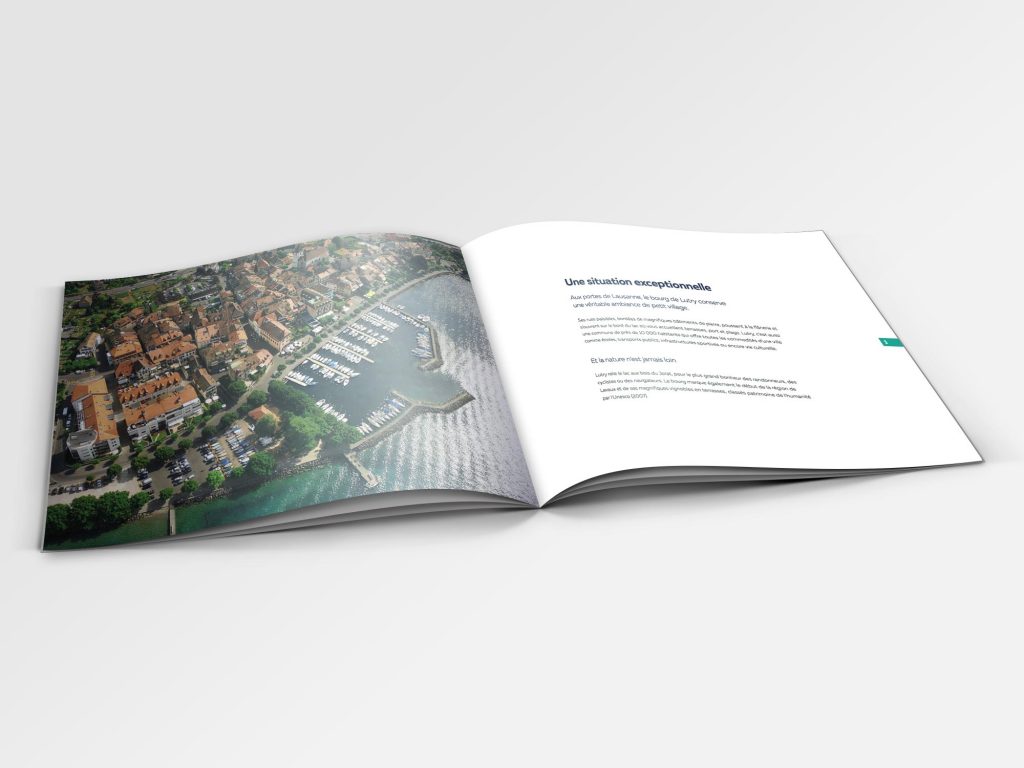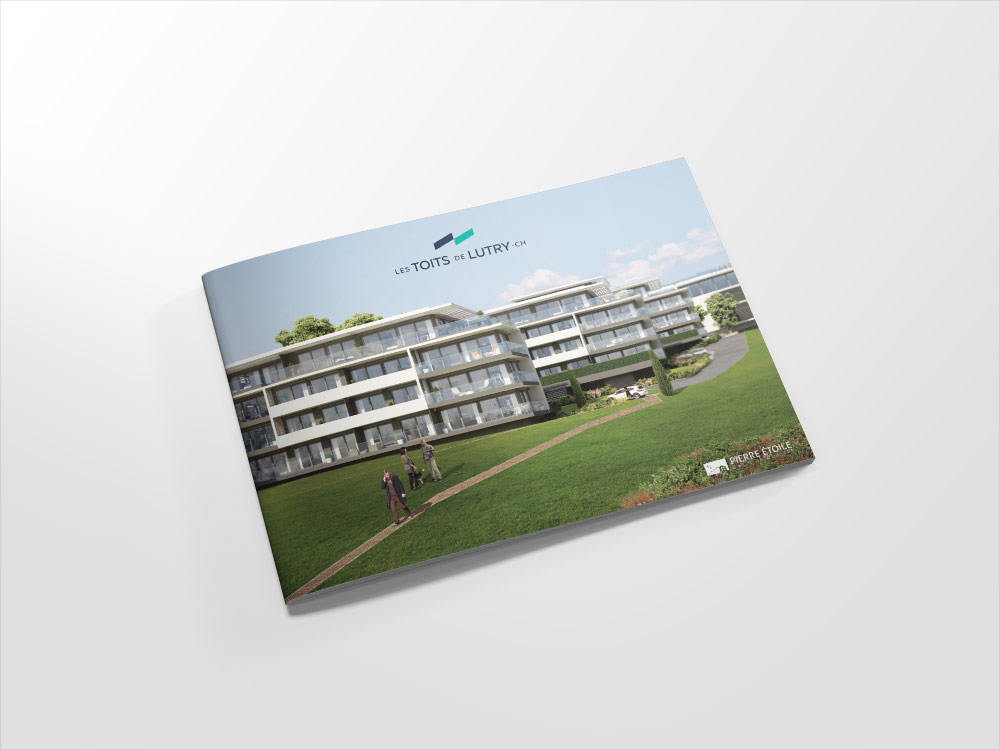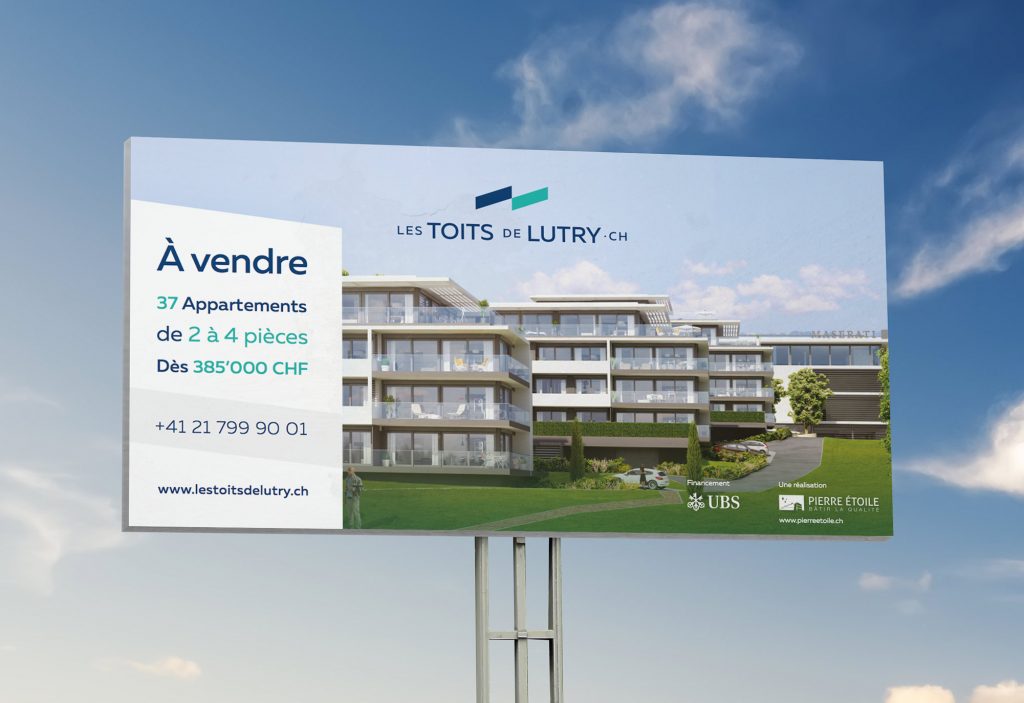 In order to bring vitality and a modern edge to the site, we used the latest technology integration tools. We combined CSS3 with JavaScript to create interactions that are both complex and fluid. With cutting-edge tools, we implemented image galleries that are optimized for all types of devices. The entire website is, of course, designed to be responsive to all devices (desktop, tablet, smartphone, etc.).
One of the biggest challenges was to create an interactive map, which provided a clear and entertaining way of presenting the location of each apartment in each building. Potential clients can easily identify a piece of property that corresponds to their criteria with the help of this map, as well a table that outlines the characteristics of each property.
We used Wordpress, a simple and intuitive content management system that gives Pierre Étoile the freedom to oversee all the content on its site, including modifying or adding texts, handling image galleries, mapping options, and editing the status and description of each property. Thanks to Wordpress, our client can also modify the contact forms and handle the responses they receive via these forms.
All our team members enjoyed working on Les Toits de Lutry. We were given a lot of freedom and were able to fully exert our talents. We produced promotional tools that were both original and technically advanced. With our experience in the real estate industry, we've got what it takes to make your projects stand out in a competitive market.