Caran d'Ache
·
November 2021
Caran d'Ache + Klein Blue® campaign
Design
Motion design
Visual design
Strategy
Communication concept
Communication strategy
Unique artist, unique campaign
Caran d'Ache has developed a new collection for the 2020 holiday season: Caran d'Ache + Klein Blue®.
A complete collection of writing and drawing instruments based on the world famous ultramarine blue.
Combining its color expertise with the unique skills of its passionate craftsmen, Caran d'Ache celebrates the work of one of the most amazing artists of his generation: Yves Klein.
Antistatique
had the pleasure to set up digital campaigns over 2 months, for its different markets (Switzerland, France, UK, Germany, Belgium and the Netherlands).
The main objective was to highlight the collection and present it to everyone as the perfect gift. And it was a success!
We deployed the campaigns on several platforms (display, native, social media, DOOH), and also assisted Caran d'Ache on the creation of banners (static and animated), including testing new immersive XXL skins.
Press play and discover our XXL skin below!
Average Conversion Rate: 5,99%
The Caran d'Ache + Klein Blue® collection represented 47% of e-commerce sales, all markets combined, in November 2020!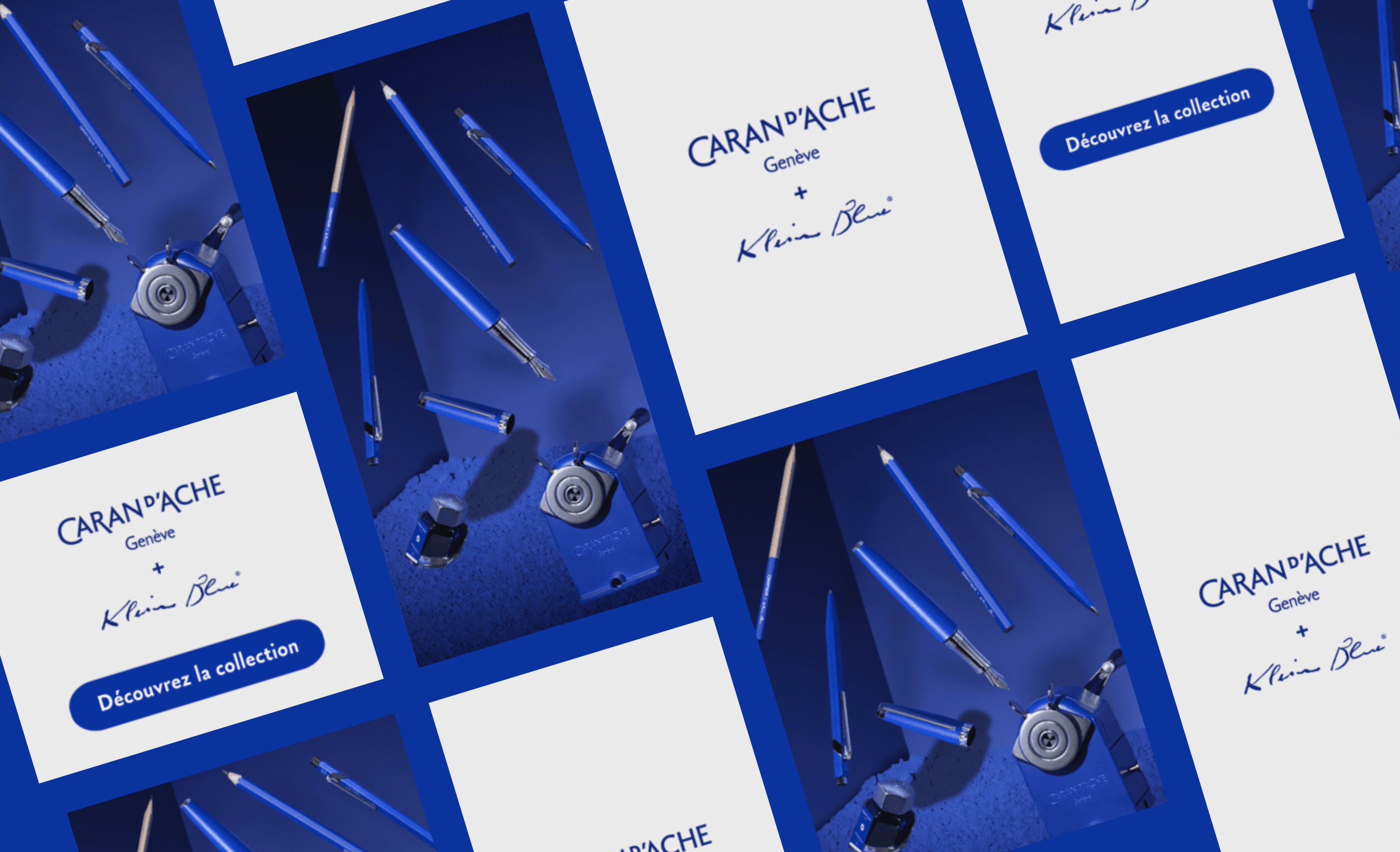 Motion design
Declination of the campaign in the different formats.