Caran d'Ache
·
janvier 2020
Campagne de promotion - Give a little Joy
The famous Geneva-based brand of high-end pencils, we had the pleasure to collaborate with Caran d'Ache for an online campaign. And it wasn't just any campaign, but the most important one of the year, we are talking about Christmas here!
Give a little Joy campaign
A fully digital campaign, you'll quickly get caught up in the magic of the holiday season thanks to the carousel of Caran d'Ache products presented in our videos. All those iconic ballpoint pens are dressed up for the occasion, elegance and minimalism, 2 words that will delight even the greatest amateurs.
We therefore had the opportunity to deploy and imagine a complete strategy around this theme:
Definition and deployment of the digital strategy
Art direction & production of video spots (in collaboration with Horsform et The Workshop
The design and production of online advertising visuals (Banners, Stories, animated Gif etc.)
The implementation of the strategy of online advertising purchases (social media + programmatic) its distribution and management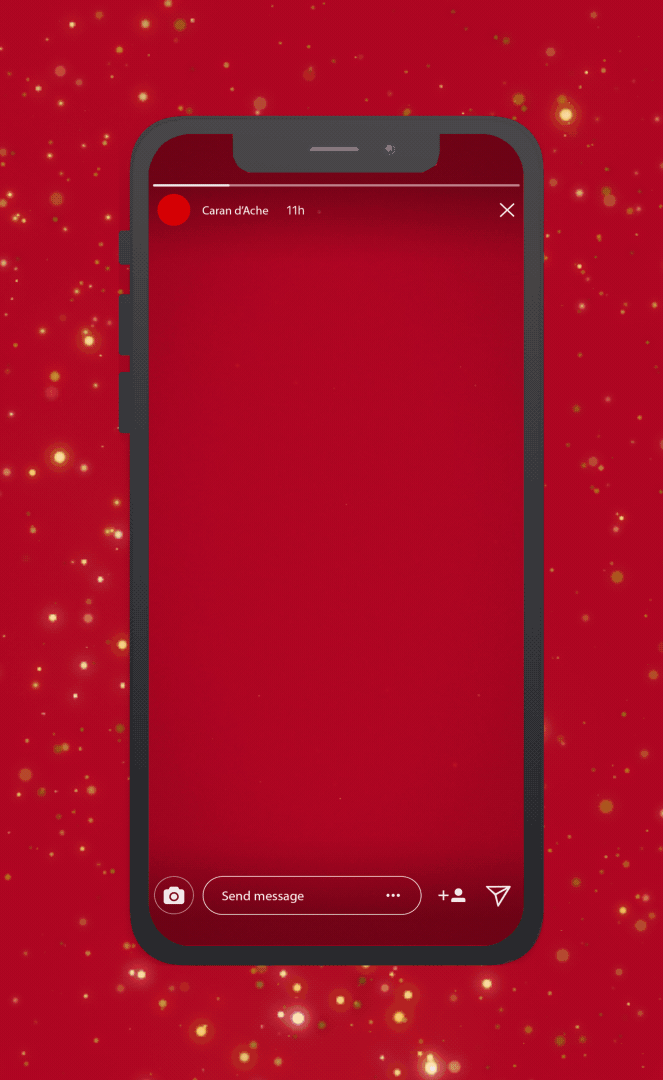 An international campaign
An essential reference for many artists around the world, but also for adults and children, any Caran D'Ache campaign is broadcasted internationally! We had the honor to see our productions displayed in many countries such as England, Germany, France, and Switzerland.